In the
shooting schedule pages
(from beautiful book "Inside JR" - Ger Rijff) there are dates printed, in the left side, and in the right side there are another dates, in pencil. From what i saw, i think the pencil dates are the right ones. For example, Whipping Post Scene 27 - Filmed May 22, 1957 (pencil), but the original date was May 21.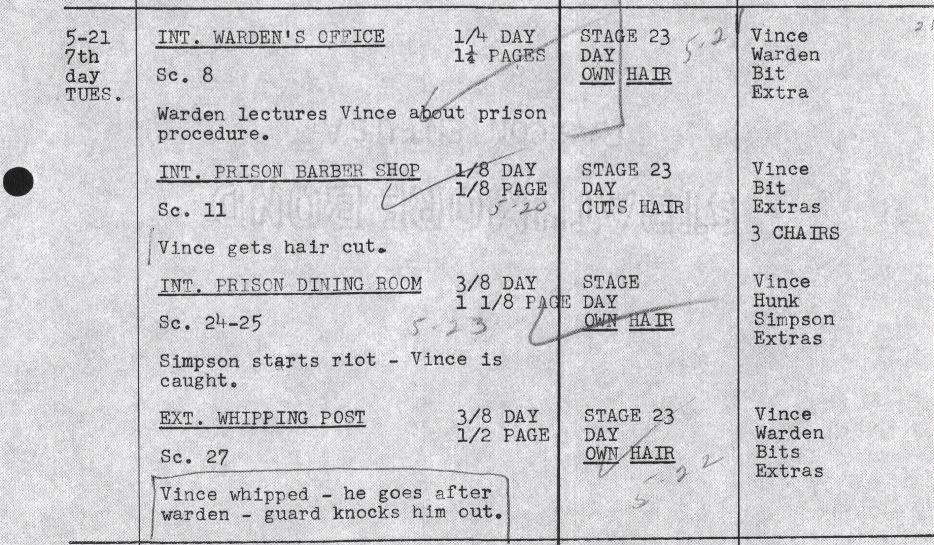 But in Scene Garden Party (Judy Tyler and Elvis, MGM Studios, June 13, 1957), on shooting schedule have the dates: June 17 or June 10/11 (pencil).
Wardrobe photos have the date June 13.
About the Jailhouse Rock sequence, we have the May 14 date in shooting schedule, but in Last Train To Memphis the date is May 13: "
Principal shooting started the following Monday, May 13, and began with the dance sequence that Alex Romero had worked on with Elvis the previous week. The set was a skeletal scaffolding with barred doors suggesting cells on two levels. There was a fireman's pole for the inmates on the upper level to slide down, and a cast of professional dancers was outlined in silhouette behind bars at the start of the number.
"
What is the real date?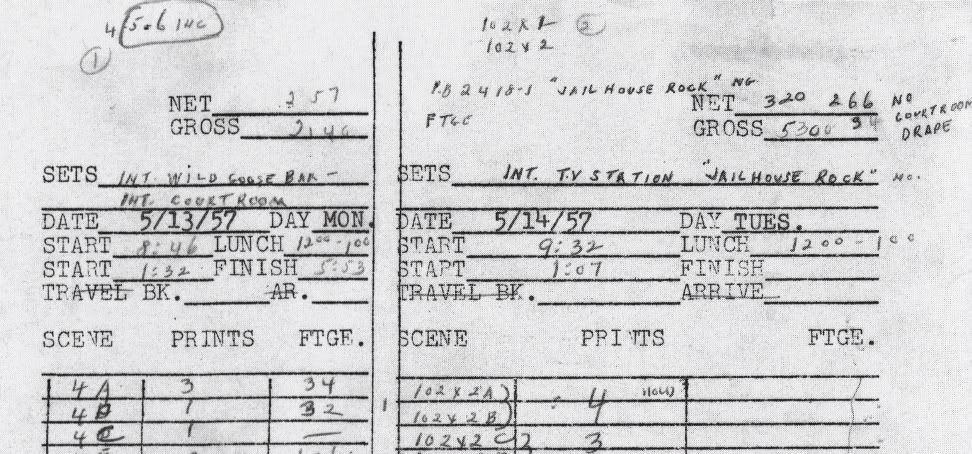 I'm affraid i'm a little (more) confuse about shooting schedule pages, what are the correct dates? The ones in pencil? And, in some schedule pages there are two pencil dates for the same scene, this means the scene was filmed in two days?
(sorry for my english...)