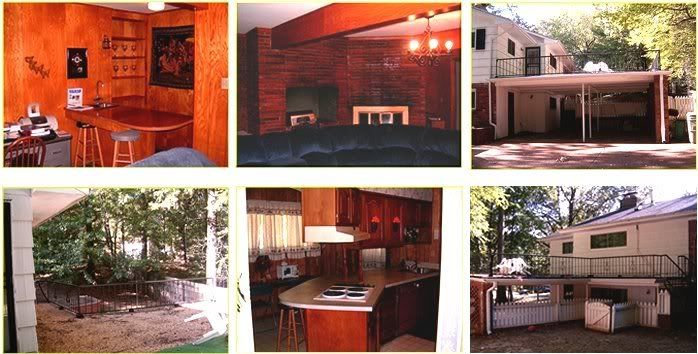 The elder Presley lived in the 3,300 square foot home from 1961 to 1965. Currently a private residence, the home sits on a mature wooded knoll at 3650 Hermitage Drive in the Hickory Hills subdivision of Memphis, exactly one mile via street access from Graceland.With Vernon Presley working with his famous son immediately after Elvis's release from his military service he acquired this home behind Graceland. It would be no secret the purchase of this home was made available with Elvis's financial support. When Priscilla Beaulieu was invited to move to the United States to be with Elvis, she lived at this residence while attending school.
A recent coffee table book released by Graceland shows a wonderful photo of Priscilla, her father and Vernon Presley on the front steps of this home during the time in which Vernon resided at the house. "Elvis naturally would have frequented the home during the early 60's amidst an extensive film schedule," said Stephen Shutts of The Honky Tonk Hall of Fame. "This home along with Graceland would be the catalyst for the relationship Elvis and Priscilla shared that of course led to marriage just a few years later."
Built in 1951, the 3,300 square feet property includes four bedrooms and three baths. A partial brick structure built in 1951 has been well maintained by the families that have lived in this historical residence. Many of the 1960's features - including the attractive paneling, electrical fixtures and custom indoor grill - remain in perfect appearance. The lower level shows the 1960's bar directly across for the custom chrome grill set permanently in the stone wall. The upper level kitchen has a large island for entertainment purposes.
http://cgi.ebay.com/Vernon-Presleys-365 ... otohosting