It appears the first version out was by Joel Grey, then Ray Noble, and finally Tony Perkins.
As noted, Noble's only reached
Billboard
U.S. Pop #37 and Grey's missed the Top 40 altogether, despite some ad muscle by Capitol.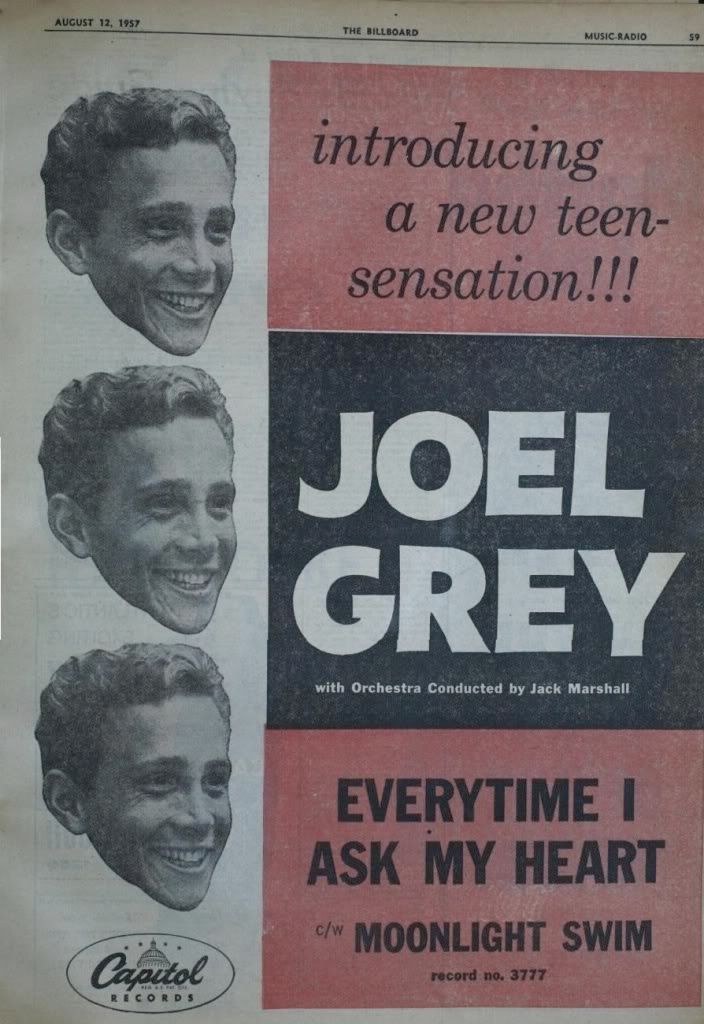 Billboard

- August 12, 1957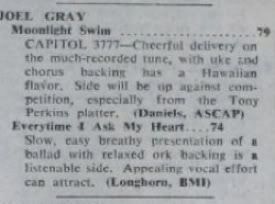 Billboard

- August 26, 1957

Billboard

- September 16, 1957
Note review claimed Noble was "out first" with this tune; they forgot their August review of Grey's 45.
Tony Perkin's rendition, his maiden RCA effort, reached #24 on the pop charts for exactly one week, its debut on the top 40.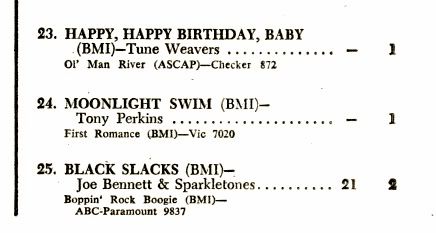 Billboard

- October 7, 1957
One listen to the Perkins single proves Elvis' 1961 master closely follows this arrangement.
"Moon-light Swim," Anthony Perkins (RCA Victor 47-7020, October 1957)


With Orchestra and Chorus Conducted by Frank DeVol
Billboard

U.S. Pop #24
Written by Sylvia Dee and Ben Weisman