KiwiAlan wrote:

drjohncarpenter wrote:Oh, you mean, like how no one knows who

Robert Johnson

is?

Yes!

Could more than 1% of the western world population name a Robert Johnson song?
You're just a tad outside of any reasonable demographic.
Ah, but the great
Robert Johnson
.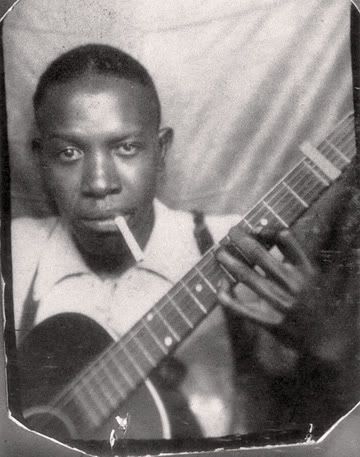 Robert Johnson - 1936 Photo Booth
The first official Johnson LP appeared over 48 years ago.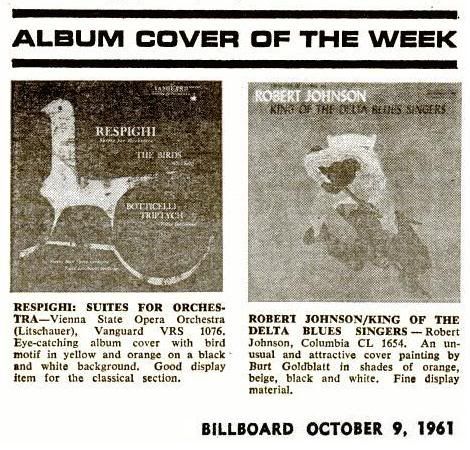 Billboard - October 9, 1961
However, one wonders ... just who were the MILLION people who bought Columbia's Grammy Award-winning
Robert Johnson box set
in 1990-91?
That's TWO MILLION discs by the obscure, 1930s blues singer Robert Johnson.
The Complete Recordings is a compilation album by American blues musician Robert Johnson, released August 28, 1990 on Columbia Records. The album's recordings were recorded in two sessions in Dallas and San Antonio, Texas for the American Record Company (ARC) during 1936 and 1937. Most of the songs were first released on 78rpm records in 1937. The Complete Recordings contains every recording Johnson is known to have made, with the exception of an alternate take of "Traveling Riverside Blues".

The Complete Recordings peaked at number 80 on the Billboard 200 chart.

The album has sold more than a million copies

, and won a Grammy Award in 1991 for "Best Historical Album." In 1992, the Blues Foundation inducted the album into the Blues Hall of Fame. It also was included by the National Recording Preservation Board in the Library of Congress' National Recording Registry in 2003. The board selects recordings in an annual basis that are "culturally, historically, or aesthetically significant".

http://en.wikipedia.org/wiki/The_Complete_Recordings_(Robert_Johnson_album)
Over ONE MILLION sets sold.
Your often hyper-aggressive replies are always so amusing.
They prove over and over again the adage that one is "never too old to learn."
Elvis' 1954-55 Sun recordings could well stand on their own in the same manner as the 1990 box set.