Elvis Presley: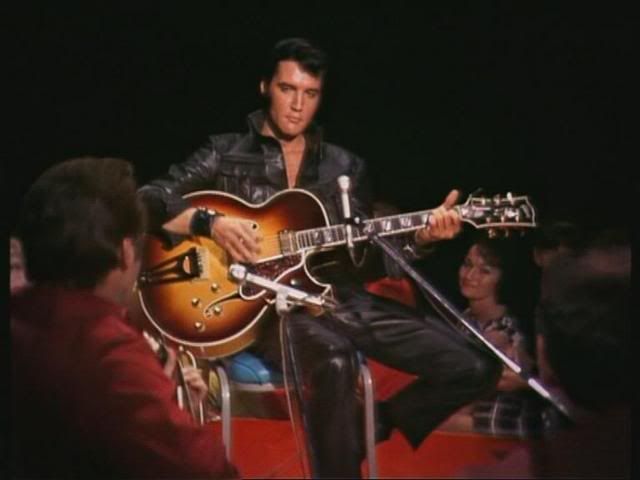 NBC-TV, Burbank, CA --> Thursday, June 27, 1968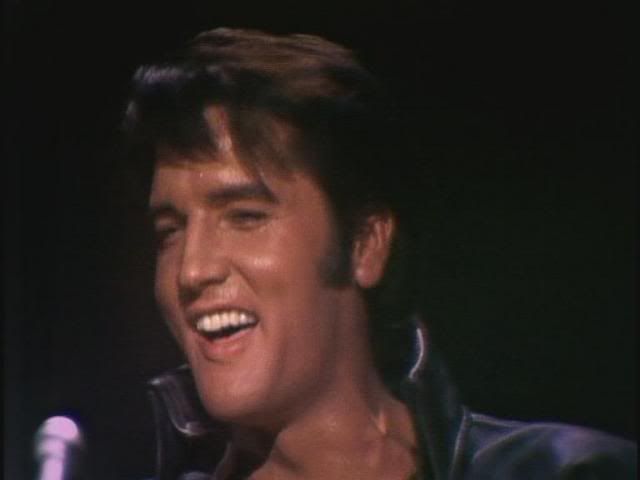 The black leather, informal, small combo jams, with Scotty, D.J., Alan and Charlie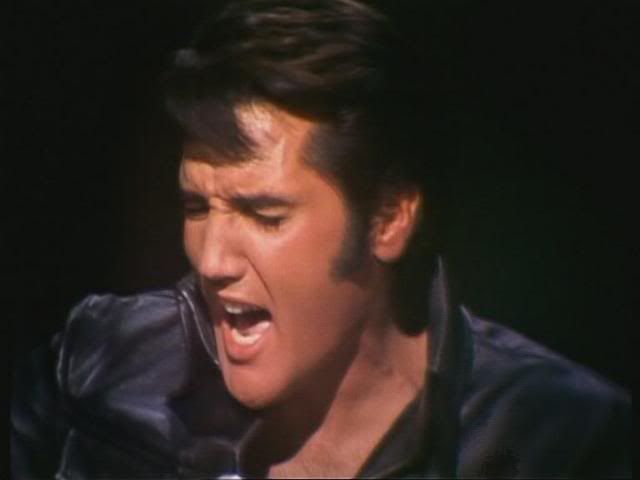 "Quite likely the very greatest rock 'n' roll ever recorded." - Greil Marcus
Ever wonder what was on the
Billboard HOT 100
when the shows were taped?
Wonder no more.
Billboard

- June 29, 1968
Elvis sang bits of these hits during the shows:
#3
- "MacArthur Park" by Richard Harris
#17
- "Tip-Toe Thru The Tulips With Me by Tiny Tim
Notice
three
versions of "Here Comes The Judge" on the chart -- t'was a saying often heard that month:
#9
- Shorty Long
#56
- Magistrates
#59
- Pigmeat Markham
Shorty Long - "Here Comes The Judge" (Motown Soul 35044, 1968)
The amazing James Jamerson plays the bass line on this version.
Pigmeat Markham - "Here Comes The Judge" (Chess 2049, 1968)
This original Marhham catchphrase became widely popular from its use on "Laugh-In"
Laugh-In (1968) - Sammy Davis, Jr. "Here come de judge!"
Even our hero popped up on that week's
HOT 100
:
#85
- "Your Time Hasn't Come Yet, Baby"
#92
- "Let Yourself Go"
"Let Yourself Go" was used in the special, but cut before broadcast.
Enjoy!
.
You do not have the required permissions to view the files attached to this post.
Last edited by drjohncarpenter on Tue Feb 07, 2012 5:46 am, edited 1 time in total.