drjohncarpenter wrote: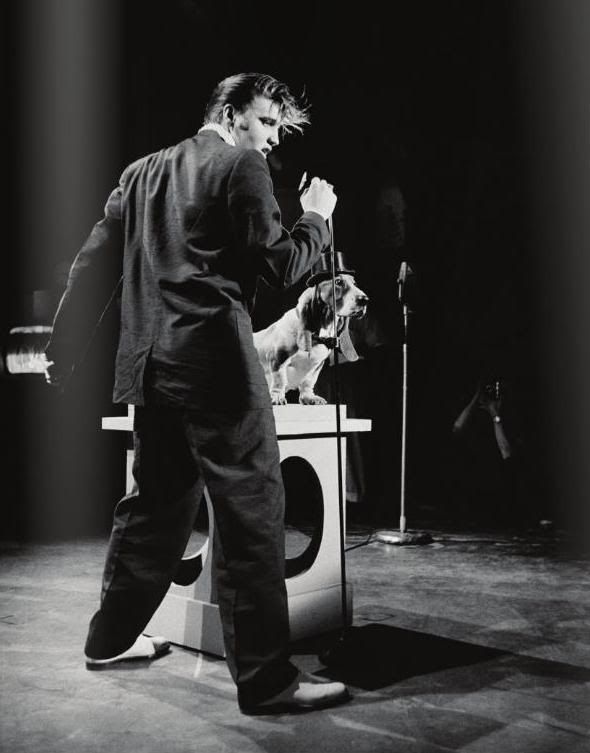 Elvis, "Hound Dog" rehearsal, Steve Allen Show, Sunday, July 1, 1956
Photo: Al Wertheimer
Prior to an upcoming vacation break, 21 year-old
Elvis Presley
was pretty busy as July 1956 rolled around.
"Steve Allen Show"
national TV appearance in New York (
July 1
)
"Hy Gardner Calling"
live interview for local New York TV (
July 1
)
Meeting with
RCA President Frank Folsom
(
July 2
)
RCA New York
recording session (
July 2
)
Chance meeting with
Gene Vincent
at Penn Station (
July 3
)
Benefit show
in Memphis (
July 4
).
The RCA New York session, his last in the Big Apple, yielded three stunning masters:
Don't Be Cruel
Hound Dog
Any Way You Want Me (That's How I Will Be)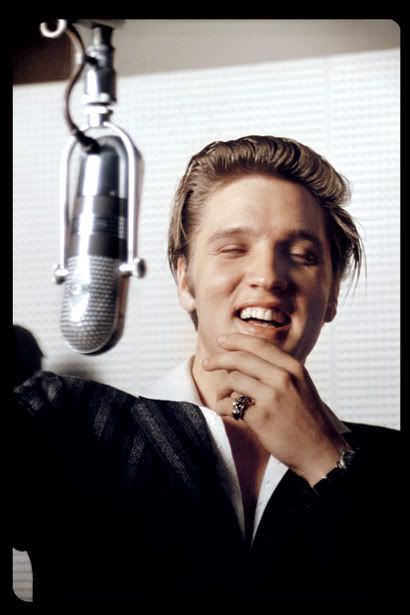 Elvis at RCA New York, Monday, July 2, 1956
Photo: Al Wertheimer
The first two would end up among the ten greatest recordings of his career.
Now, on the train ride home to Memphis on July 3, Elvis auditioned his work, on 78 RPM acetates cut after the session.
This is where it gets interesting. In one of legendary photographer
Al Wertheimer
's shots which I recently found, we see Presley listening intently to an acetate while languidly gazing out the window.
But strewn all over his cabin are

at least a half dozen other 12" acetate discs

.

And a nearby mailing box from

Sun Studios

is plain to see!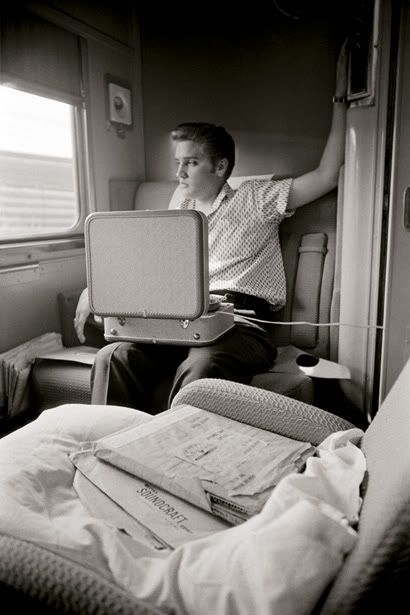 Elvis, Auditioning Acetates, Tuesday, July 3, 1956
Photo: Al Wertheimer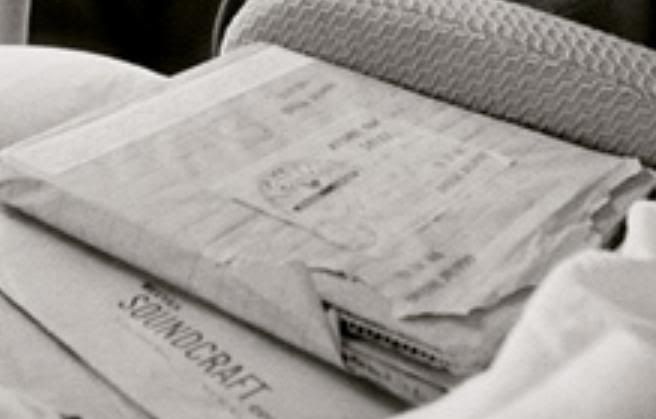 Sun Studios mailing box

(detail)
Is Elvis listening to more than one take of his RCA session cuts of the day before? History has shown that "Hound Dog" ran to 31 takes before the singer stopped.
If so, what happened to the
alternate
RCA cuts on those acetates?
What could be in the Sun box? It had to have been sent by
Sam Phillips
to Elvis in New York.
Are they demos of songs Phillips hoped Elvis would record? Which ones?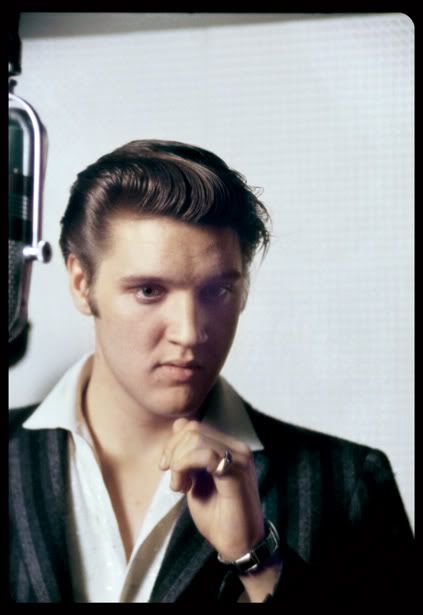 Elvis at RCA New York, Monday, July 2, 1956
Photo: Al Wertheimer
All of this is a bit of a
surprise
.
If anyone out there knows more, please share!