bluejeans1944 wrote:Cruising Facebook....I found a few that were new to me & perhaps some of you. Unfortunately wasn't able to get any info on them. Enjoy!
May-June 1957 - "Jailhouse Rock" (image reversed)
June 1972 - NY press conference
Summer 1959 - off-duty, Germany
December 1956 - backstage, Shreveport (poorly colourized, especially the tie)
July 1961 - Red West wedding (cropped image)
Here's the 1957 image, corrected view:
Here's another backstage shot from Shreveport in 1956: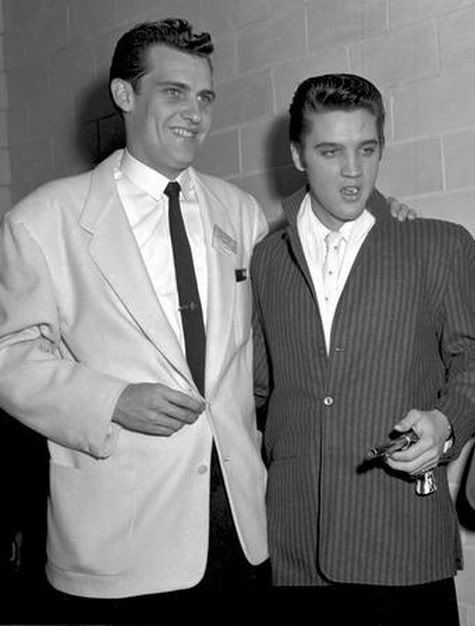 With then-DJ Merle Kilgore of KENT Radio, backstage in Shreveport - Saturday, December 15, 1956
You do not have the required permissions to view the files attached to this post.