Hi:
I colored this original B & W photo-frame of Jailhouse Rock movie taken from the Blu Ray.
I try to make a good job. The photo have many details (band members, clothes, instruments, etc.).
You can download in a wallpaper format for your PC: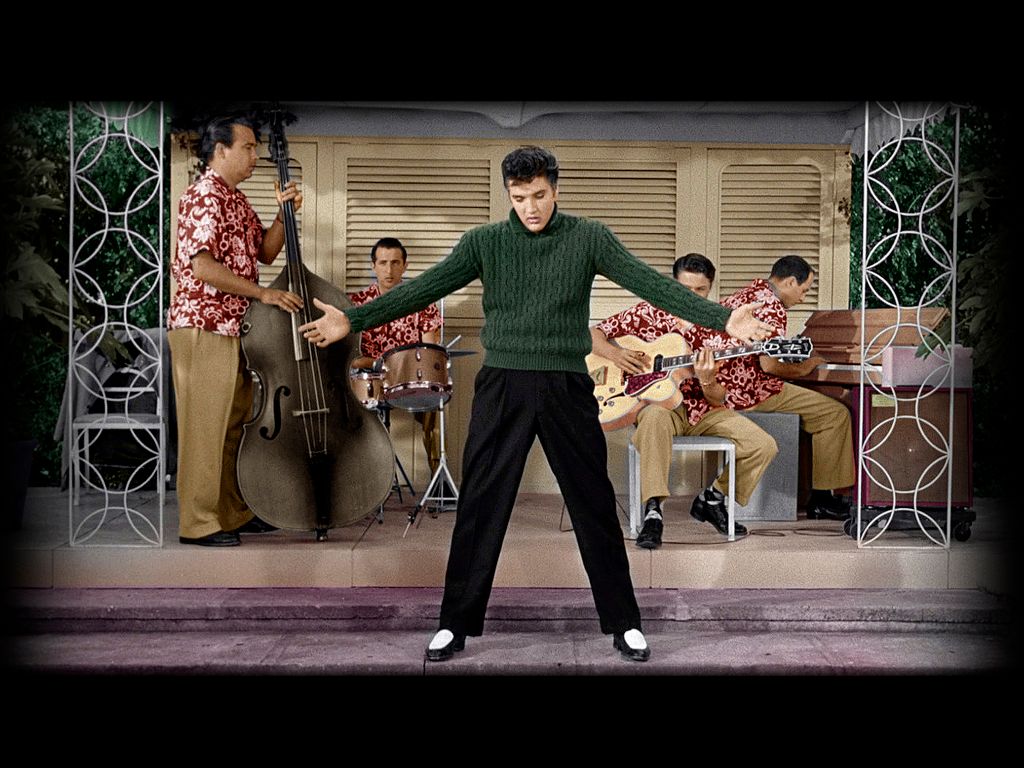 If you have a request for colored a B & W photo ask me and i can make posible.
Excuse me for my english, is very bad and basic. I don't use a lenguage translator, but i understand more tan speak.
Regards
Last edited by Vintageman_42 on Wed Jan 30, 2013 11:00 pm, edited 1 time in total.