These pictures below of Elvis taken at Western Recorders on June 23rd,1968 are pretty common now.
This one, not so much though.
And
THIS.....
Well, new to me
(different day)
June 20th and from Steve Binder's
"Elvis : 68 at 40 Retrospective"
book published by JAT in 2008. I was looking at the studio, seeing if there was anyone to recognize, and, there was Elvis. Complete with his slip-on shoes, white trousers and wearing glasses. Cool....!
Now called EASTWEST Recording studios, it's quite a place these days complete with a luxury VIP room, they can even supply you with a massage and a facial.
Elvis used Studio One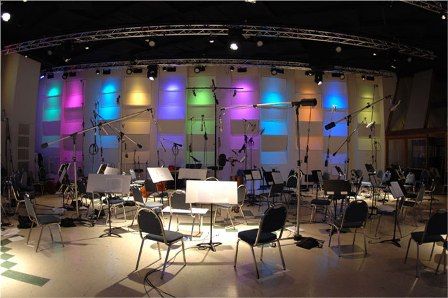 It would have looked more like this though 44 years ago.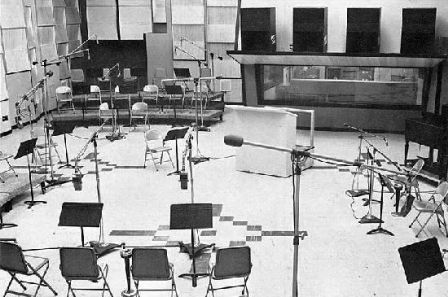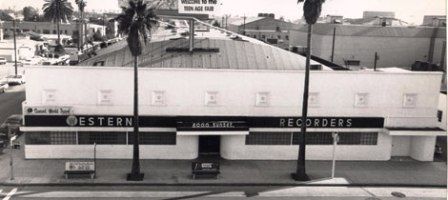 Western Recorders Studio, 6000 West Sunset Boulevard Hollywood, California 90028 - circa 1966
Here is a small list of these who have recored there, they include: Would Elvis had ever thought his 5 month year old daughter would ever record there in the furture?
Blondie,Buffalo Springfield,Burt Bacharach,Beach Boys,Glen Campbell,Canned Heat,Vickie Carr,Carpenters,Johnny Cash,Ray Charles,Petula Clark,Ry Cooder,Elvis Costello,Nat King Cole,Duane Eddy,Jan & Dean,Joe Cocker,Sam Cooke,Bing Crosby,Bobby Darin,Sammy Davis Jr.,Jackie DeShannon,Duke Ellington,Neil Diamond,Bob Dylan,Ellla Fitzgerald,Grateful DeadHerbie Hancock,Hawaii Five-O theme,Don Ho,Whitney Houston,Howlin' Wolf,Ike & Tina Turner,Isley Brothers,Michael Jackson,Elton John,,Carole King,Kris Kristofferson,Franky Laine,K.D. Lang,Godfather Theme,Peggy,Madonna,Mamas & the Papas,Dean Martin,M*A*S*H theme,Johnny Mathis,Meatloaf,Paul McCartney,Monkees,Rick Nelson,Willie Nelson,Wayne Newton,Harry Nilsson,Tom Petty and the Heartbreakers,Pointer Sisters,Iggy Pop,Elvis Presley,Lisa Marie Presley,Billy Preston,Red Hot Chili Peppers,Kenny Rogers,Rolling Stones,Ronnie & the Ronettes,Bonnie Raitt,R.E.M.Righteous Brothers,Diana Ross,Sonny & Cher,Phil Spector,Carly Simon,Frank Sinatra,Nancy Sinatra,Bruce Springsteen,Steppenwolf,Rod Stewart,Barbra Streisand,Temptations,The Animals,The Four Tops,The GoGos,The Kingston Trio,The O'Jays,The Who,Mel Torme,Richie Valens,Stevie Wonder,Turtles,& the Young Rascals,
http://jerrygarciasbrokendownpalaces.bl ... t-and.html
So, if you have a couple of extra dollars, its still a working studio, go in and take a shot of "If I Can Dream"
http://www.eastwest-studios.com/home
You do not have the required permissions to view the files attached to this post.
Last edited by Julian Grant on Sat Dec 08, 2012 1:19 pm, edited 1 time in total.