Mississippi wrote:December 25, 1957, Graceland. Elvis with Hannerl Melcher (she meet Elvis in October 1957, when he was in Vegas) and her friend Cathy Gabriel.
Hannerl Melcher
was 1957's Miss Vienna
and
Miss Austria.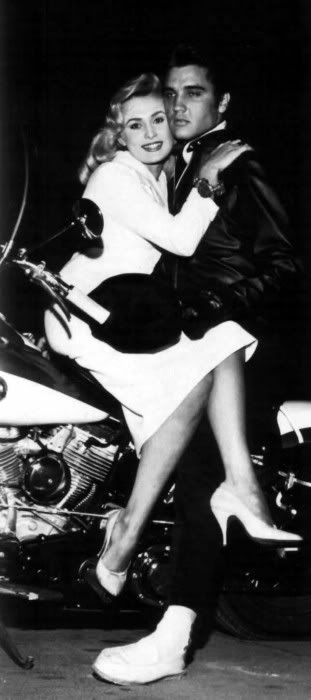 Hannerl and Elvis, Memphis, December 1957
Hannerl met Elvis in Las Vegas that
November
, and visited Graceland at Christmastime with her roommate,
Kathy
Gabriel, who was 1957's Miss Ohio at the "Miss USA" contest.
Hannerl was Austria's representative in the "Miss Universe" pageant. Both contests were held July 19 in Long Beach, CA. Hard to believe, but neither girl won their respective titles.
Elvis gave Hannerl a specially-autographed copy of his Loving You LP: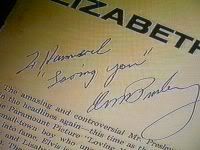 To Hannerl
"Loving You"
Elvis Presley
A couple of years later, the lovely Ms. Melcher did nab a bit part in "G.I. Blues" -- as the strolling singer during one of Tulsa's dates with Lili (Juliet Prowse). Check it out!
Hannerl turned 72 this past November:
http://www.mabroselvisworld.com/Hannerl%20Melcher/uebersicht.htm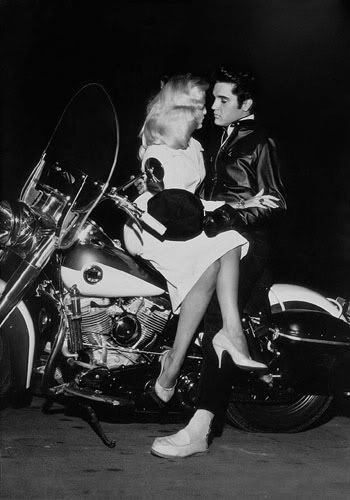 Hannerl and Elvis, Memphis, December 1957
Here's a shot of Hannerl from 2004:
(L-R) Ernst Kieninger, Anita Wicher-Askin, Leon Askin, author Rudolf Ulrich, Miss Austria 1957, Hannerl Melcher
You may always trust the Doc to do his best for you!
Last edited by drjohncarpenter on Sun Jan 03, 2010 7:23 am, edited 1 time in total.