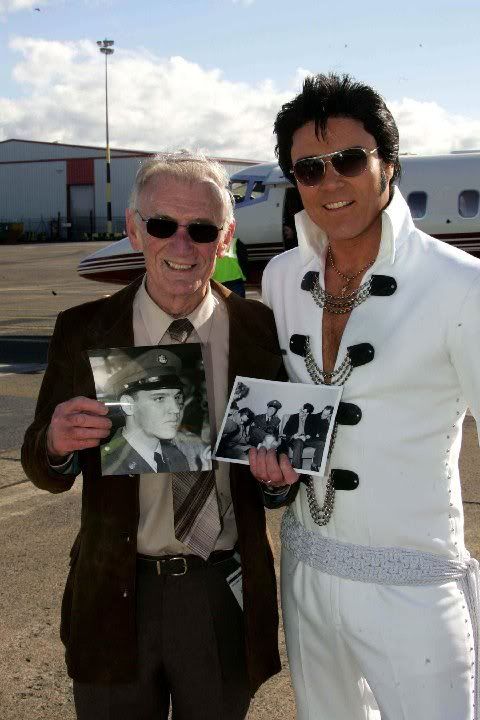 Prestwick Airport in Ayrshire, Scotland
Ian Ghee, who met the real Elvis, took photographs of him when he arrived in 1960.
Ian, now 73, was working with the 67th US Air Rescue Squadron in the grounds of the airport on that now famous evening. He said: "I remember my boss telling me we had a VIP arriving, and at first he wouldn't tell me who it was.
"My brother was a massive Elvis fan and I managed to get him in by giving him the spare camera and saying he was my assistant. Some of us followed him around as he was given a tour with the base commander for about three quarters of an hour.
"We managed to get some shots of him on the steps of the plane and while there were plenty of press people there, I was the only photographer."