Mississippi wrote:No, this picture was taken by Robert Lebeck on Oktober 3rd, 1958 in Friedberg, Germany.
Looking at the site, your estimation appears to be correct. From the haircut and the countenance, I never imagined Elvis could look any sadder than on March 24, 1958, but I was mistaken!
He looks something other than sad in this other Lebeck image ->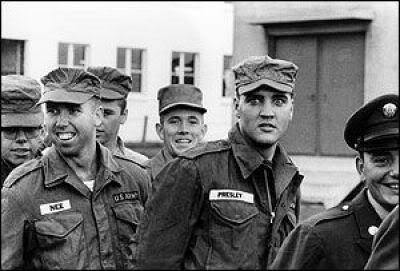 Oh, and by the way, that's "Gomer Pyle" to Presley's right.