I think this tour was the first one where Elvis looked really ill. He'd looked overweight before, but the photo's we have, on and off stage, from this first tour of 76 show a really ill man, and is appearance had changed dramatically. Throughout 75, although overweight, he was still a good looking guy, but the pressures of Elvis lifestyle were really starting to show early in 76.
Thanks for posting the pic though funky, as always.
Cincinatti - March 21st 76...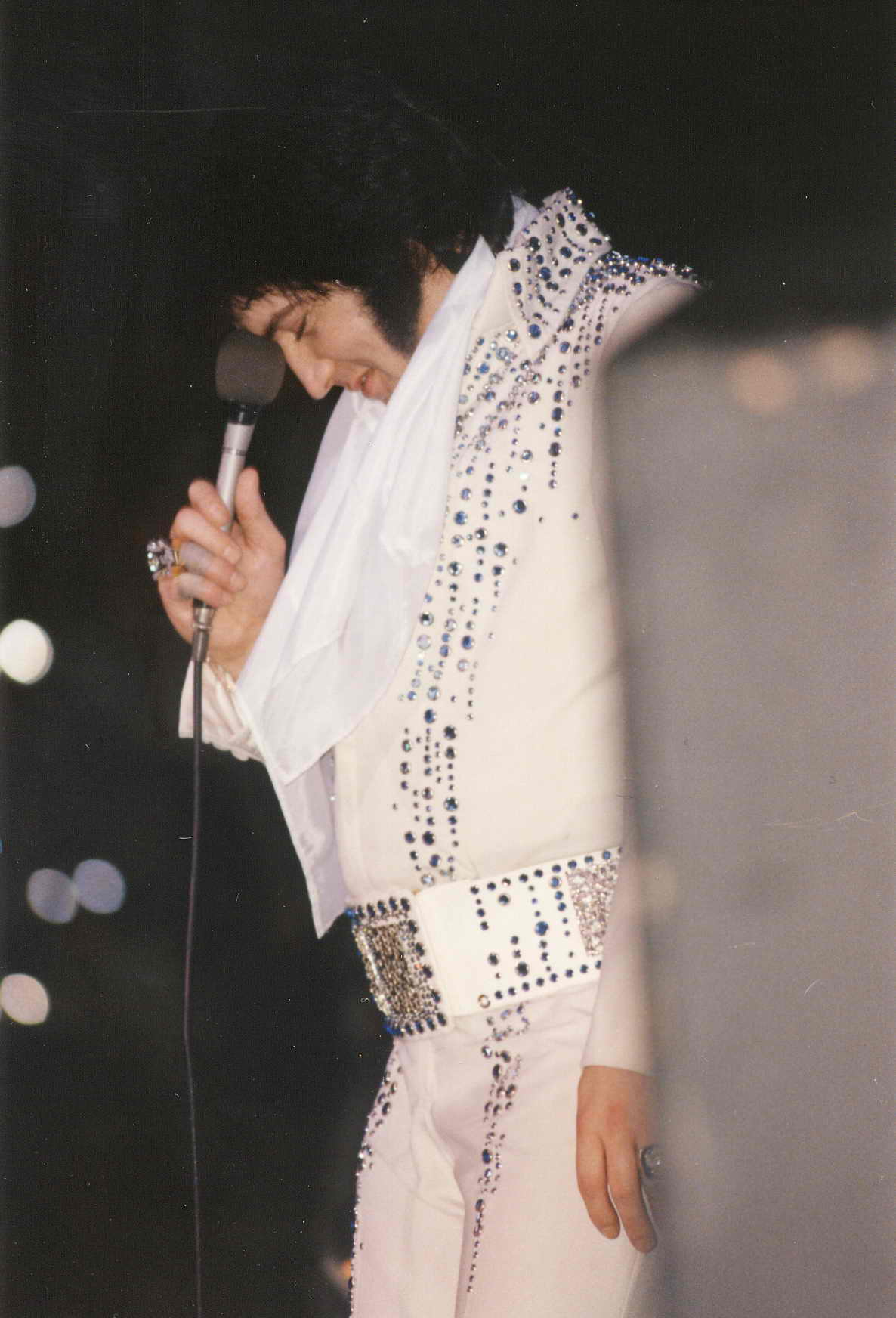 Last edited by DarrylMac on Tue Jan 09, 2007 1:09 pm, edited 1 time in total.