Thanks for these great pictures Funky!! I especially liked the closeup! Elvis looks so cool on the horse back. Wearing a motorcycle jacket while riding a horse, only Elvis would do it, and only Elvis would pull it off so well!!
Here are a few more, plus one of yours but uncropped. Enjoy!!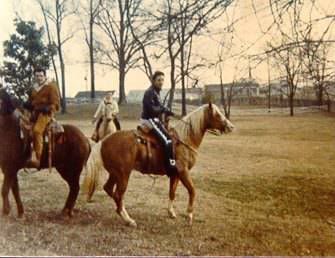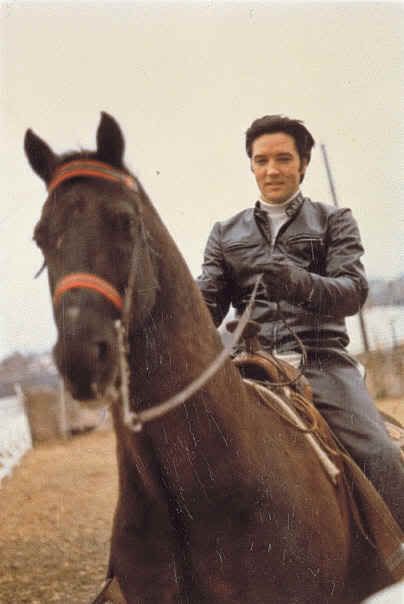 Brian, which ones do you say is from February 8? The ones where Elvis is wearing the black and white pants, or the plain black ones?
BTW, I was just flipping through Elvis Day By Day... and it mentioned that Elvis old friend form the 50's, Nick Adams, died on February 6. So right before these pictures where taken. He doesn't look too struck with grief!