A few months before Elvis' release from the U.S. Army, a nationally-syndicated article on the ladies in his life made the rounds.
Not all the responses are rosy, to say the least, but the article is really a delight. Note
Anita Wood
's very careful reply, or actress
Carolyn Jones
' prescient thoughts. "Jailhouse Rock" actress
Anne Neyland
's extremely angry riposte is hair-raising. Hell hath no fury...
I found this report in the
Beaver Valley Times
, out of Beaver, Pennsylvania.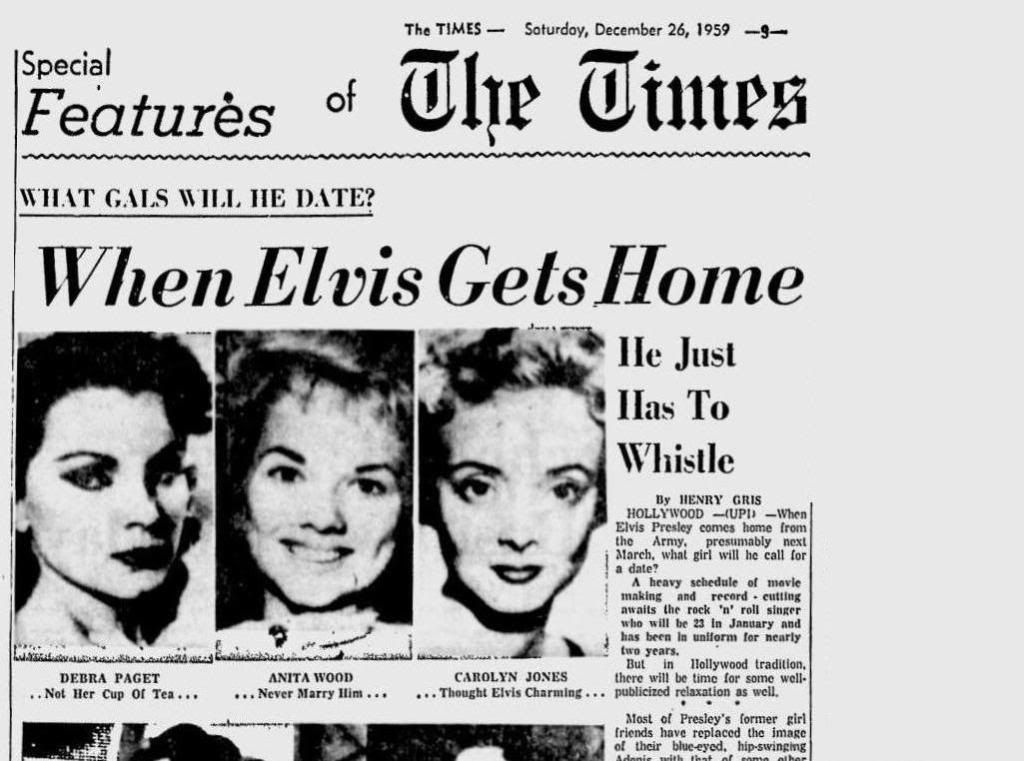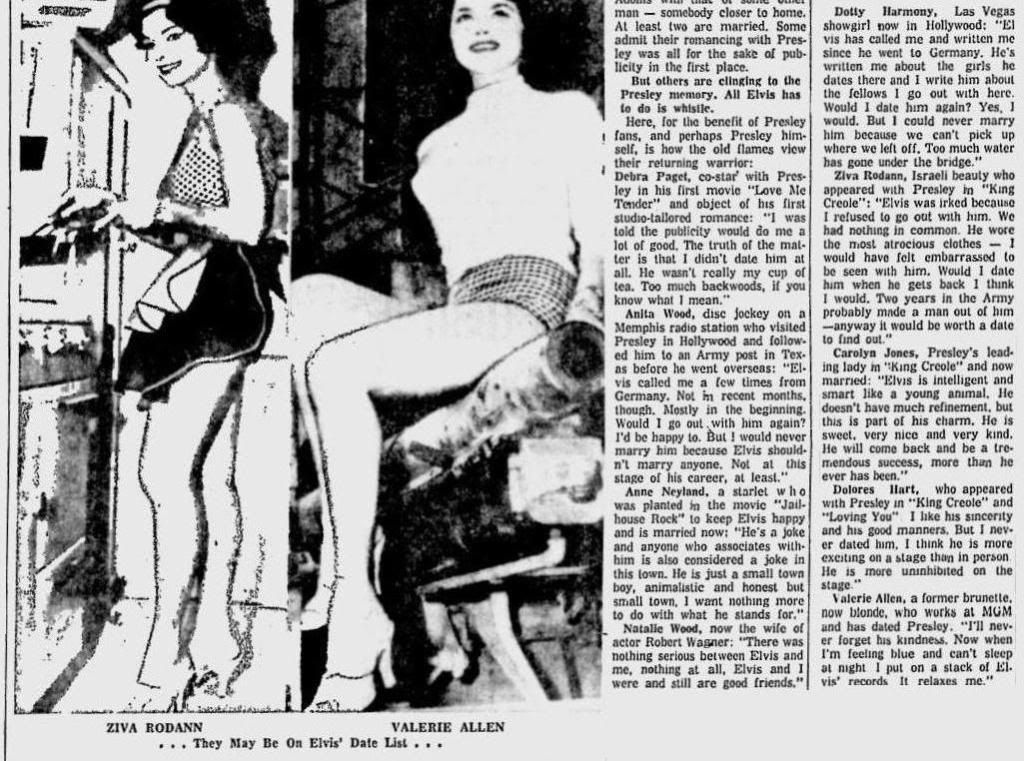 Beaver Valley Times - Saturday, December 26, 1959