For years, it seems the famous "Jailhouse Rock" hair trim scene was considered authentic.
Then it was "revealed" that Elvis had worn a wig (gasps from the fan base).
But research proves the world knew it was a wig
before the film hit the theaters
in October 1957!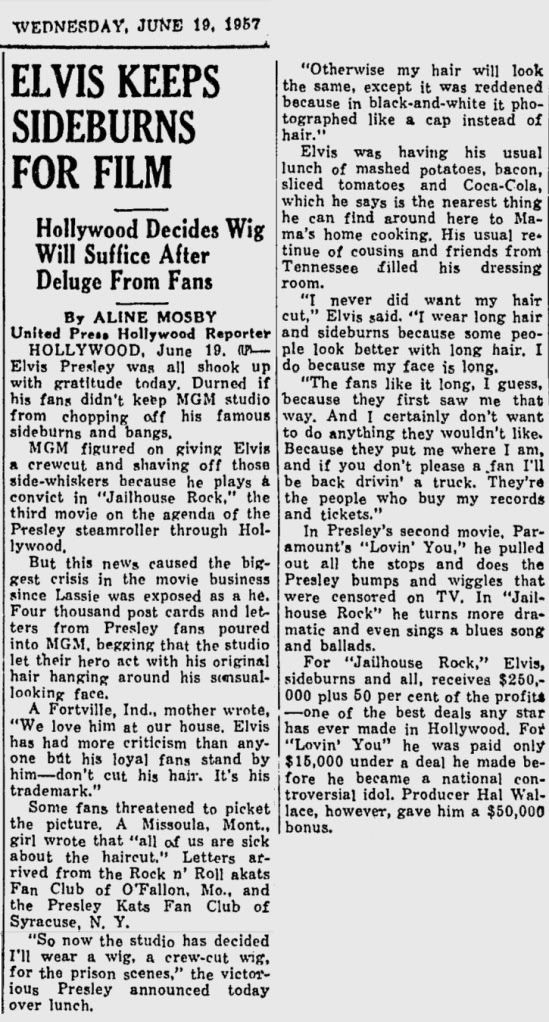 Hendersonville Times-News - Jun 19, 1957
Who knew the wig was "reddened"?
And you gotta love the observation by UPI's Aline Mosby that in the new film Elvis "even sings a blues song and ballads."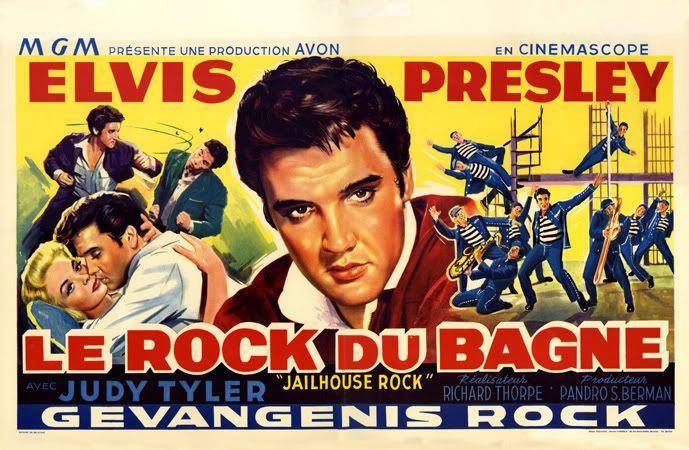 It's August 16. We still miss you, Vince Everett.
Last edited by drjohncarpenter on Mon Aug 16, 2010 12:34 pm, edited 1 time in total.