Time flies.
Today marks the
42nd anniversary
of one of the greatest single moments in Elvis Presley's career.
On
June 30, 1968
, Elvis taped his live vocal rendition of
"If I Can Dream"
for his NBC-TV Special.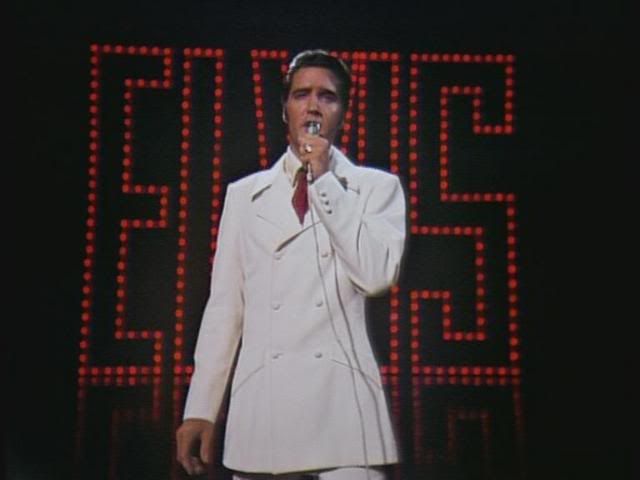 On it, the world heard and saw Elvis unleash a dynamic new voice -- he was invigorated like never before.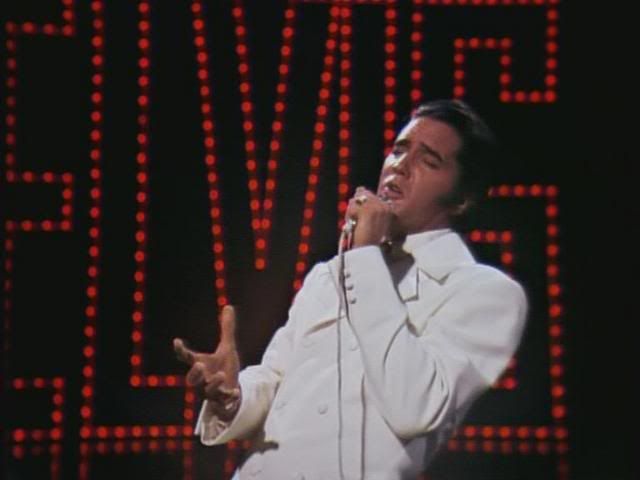 Some have attributed this change to seeing how friend and singer
Tom Jones
had adopted much of the rough, early Elvis sound in his super-successful Las Vegas act, others to something grounded in Presley just rediscovering his love of 1950s blues and R&B hits.
Either way, it led to some of the greatest music of his life.
.
.
Elvis Presley - "If I Can Dream" (taped June 30, 1968, Burbank, CA ... starts @ 3:41)
Happy 42nd birthday, "If I Can Dream."
You are the

greatest

TV Special closer of all time!!