nyelvfan wrote:Doc,

SM (my favorite Elvis song and one of my favs of all time from any artist) reached #1 in November 1969. That was the same month that Brook Benton recorded another all-time fav of mine: "Rainy Night in Georgia." Brook Benton is not only one of my favorite singers of all time (I'm only 31 mind you) but he was one of Elvis' favs too. Elvis sang a one-liner from this song in the On Tour movie and allegedly was set to record this great tune, written by the same guy who wrote "Polk Salad Annie," in 1977. November 1969 was a great month!
Elvis loved Brook Benton, and met him in Dec 1957.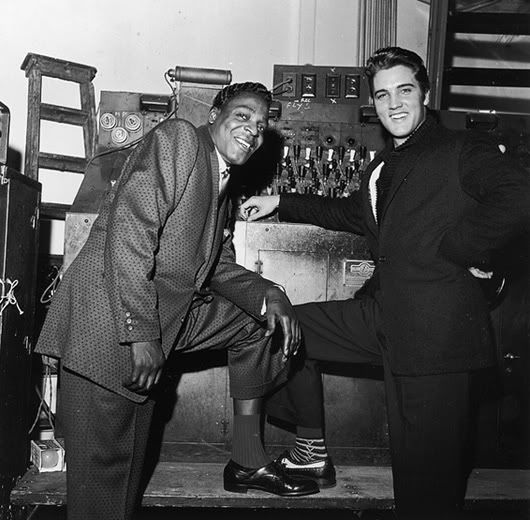 Brook Benton, Elvis
WDIA Goodwill Revue, Memphis - December 6, 1957
Photo: Ernest Withers
"Rainy Night In Georgia" would have been a superb song for Elvis, although Benton's recording is supreme.
Last edited by drjohncarpenter on Tue Oct 26, 2010 10:40 pm, edited 1 time in total.