When a great number of
Elvis Presley home recordings
appeared on official discs about 10 years ago, it was a cause for celebration, at least amongst the cognoscenti.
New material, off-the-wall covers, and old favorites,
taped between 1956 and 1966 in Memphis, Bad Nauheim, Beverly Hills and Los Angeles
, were all heard in the relatively intimate atmosphere of a home recording.
What a
goldmine
!!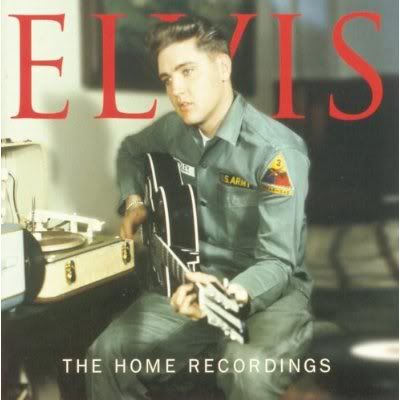 The Home Recordings (BMG)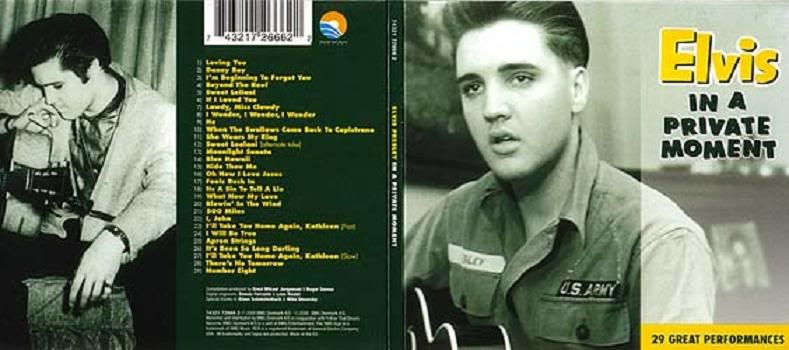 In A Private Moment (FTD)
For some, the
Follow That Dream
collector's release was
especially
intriguing. Besides very-typical-for-the times folk music singalongs, there were also high-quality recordings where Elvis sang over a pre-recorded background.
In the FECC review,
http://www.elvis-collectors.com/ftdreview/ftdprivate.html
, we learned that the folk instrumental album was by the
Kingston Trio
: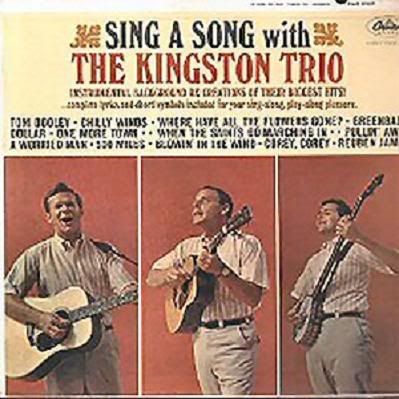 Sing A Song With The Kingston Trio (Capitol SKAO-2005, 1963)
Side 1
1. Darlin' Corey
2. Where Have All the Flowers Gone
3. The Sinking of the Reuben James
4.
500 Miles
-->
http://www.folkusa.org/sas_500miles.mp3
5. Pullin' Away
6. Tom Dooley
Side 2
1. Greenback Dollar
2.
Blowin' In the Wind
-->
http://www.folkusa.org/sas_blowininthewind.mp3
3. A Worried Man
4. Chilly Winds
5. One More Town
6. When the Saints Go Marchin' In
Thanks to a stray comment by member
George Smith
's on another topic, the other album may now be identified: it's by famous arranger,
Nelson Riddle
!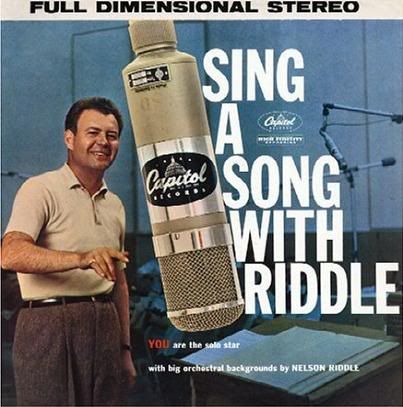 Sing A Song With Riddle (Capitol STAO-1259, 1960)
Side 1
1. Little White Lies
2. Darn That Dream
3. Near You
4. Day In, Day Out
5. The More I See You
6. My Baby Just Cares For Me
Side 2
1. Everywhere You Go
2. I Had The Craziest Dream
3.
Fools Rush In
4. You Make Me Feel So Young
5.
It's A Sin To Tell A Lie
6. You're Driving Me Crazy
Elvis Presley and Nelson Riddle -- two legends of 20th Century popular music.
Although Presley is pulling from
Bill Kenny
of the
Ink Spots
with his version of "It's A Sin To Tell A Lie," maybe we can say there's a touch of
Frank Sinatra
in his rendition of "Fools Rush In."
If there's more, I want to hear it.
And
who
gave Elvis those
Capitol
LPs -- the
Beatles
???