Someone just sent a copy of the last US
Rolling Stones
show with
Brian Jones
.
From the summer of 1966, it's a tremendous, ragged performance, the tour closer, held at the Honolulu International Center, in Honolulu, Hawaii --
the same site as Elvis' 1972 and 1973 Hawaiian concerts
!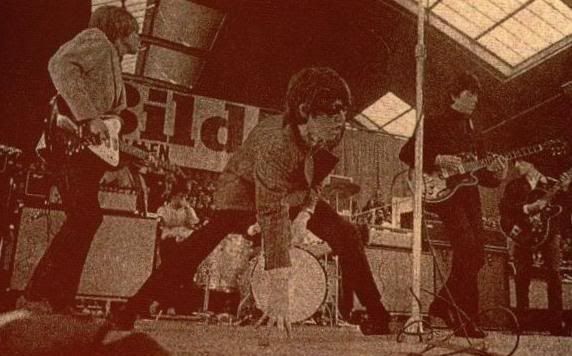 Rolling Stones - April 3, 1966, Kungliga Tennishallen, Stockholm, Sweden
DJ
Tom Moffatt
even does the introductions, a guy who knew Elvis as far back as November 1957's shows in the Aloha state.
Rolling Stones
Thursday, July 28, 1966
Honolulu International Center, Honolulu, Hawaii
Introduction by DJ Tom Moffatt, KPOI 1380 AM
Not Fade Away
The Last Time
Paint It Black
Charlie Watts introduction / Lady Jane
Mother's Little Helper
Get Off Of My Cloud
19th Nervous Breakdown
Satisfaction
Afterward by Tom Moffatt
Short but sweet, that is one HELL of a set list!
Almost all the tunes were new, excellent and on the charts.
Now, does anyone think
Presley
could have pulled together something similar? What if
Moffatt
, during his interview in Hawaii eleven months earlier, had somehow swayed both
Presley
and
Parker
?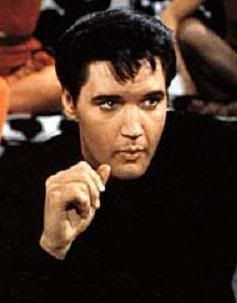 Elvis Presley, Paramount Studios, October 1966
What could he have done in the summer of 1966? Would it have topped the
Stones
? He was only 31 years old.
Consider his output to date -- July 1954 to July 1966 -- and the era very carefully. It wouldn't have been anything like January 1973's "Aloha" broadcast, and yet it couldn't have been a carbon-copy of his March 1961 Benefit show, either.
Last edited by drjohncarpenter on Thu Feb 26, 2009 11:56 pm, edited 1 time in total.