PEP wrote:Marty Says: "Hi there PEP, It looks like him.
That's nice information, as
Marty
knows a thing or two about 1950s R&B.
Having reviewed the video clip, it is blatantly obvious that's R&B legend and inspiration
Clyde McPhatter
, from his "moves" comment, to the sound of his voice and his interaction with Elvis, not to mention the fact that
it looks like him
.
That was a small room, and only the elite got to go back there to say hello to the star after the opening night show.
McPhatter
's entry would be a no-brainer.
Also, PEP, your collage from these clips unfortunately focuses not only on
Clyde
but one or two other fellows who were with him (probably members of his band, as he was probably playing in town).
That said, I extracted the best of your correct comparisons here: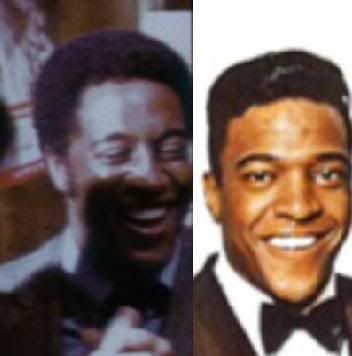 Clyde - 1970, 1960
They are one and the same.
Furthermore, your effort also proves that there were not one but
TWO cameras
rolling at the
August 10, 1970 OS after-party
!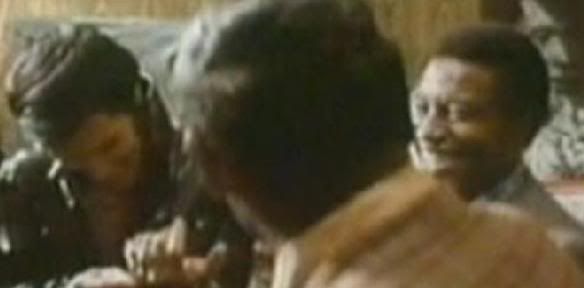 Elvis and Clyde, Camera ONE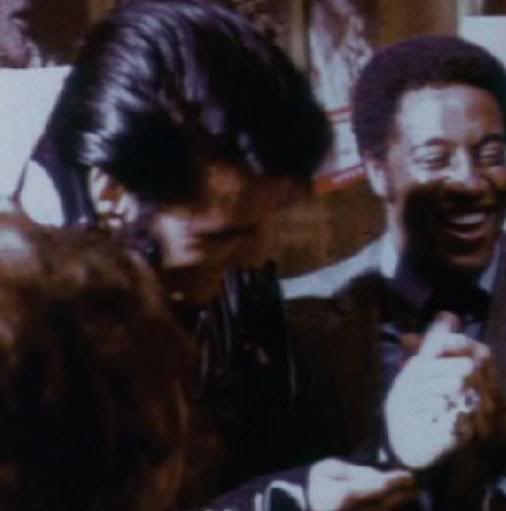 Elvis and Clyde, Camera TWO
Thanks to all the good people who contributed to this wonderful topic.