A lot of Elvis' early sixties material is overlooked because of the volume of movie soundtracks he was cranking out, and the fact that the quality of the song submissions for his studio sessions accordingly suffered. Yet, many of the tracks he waxed at RCA Nashville between 1961 and 1963 are superbly played and sung to perfection.
"Night Rider," issued on 1962's
Pot Luck with Elvis
, is a prime example. Submitted by the hit-making team of Doc Pomus and Mort Shuman, they were directly inspired by the many stories of Elvis and his pals riding their Harleys in the hills of Bel Air during the midnight hour. Presley even went to the trouble of trying to create the ideal master for "Night Rider" in two different sessions (October 1961 and March 1962), so he obviously loved their tune.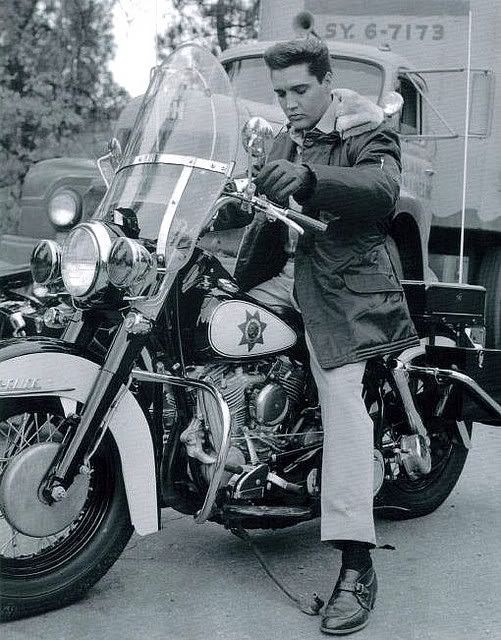 Elvis on a Harley, "Kid Galahad" location shooting, November 1961
It's interesting that Elvis had soprano Millie Kirkham and the Jordanaires in the studio that night, but made them sit this one out. In the end, take 4 from October 16, 1961 was chosen for the 1962 RCA album. Listen for speedy guitar licks played by Jerry Kennedy, drummer Buddy Harman's gigantic fills, Floyd Cramer's Morse code-like piano notes and Elvis riding over all of it with a great, breezy vocal. And if you want to sing along, the correct lyrics are below.
Elvis was still cool in '62.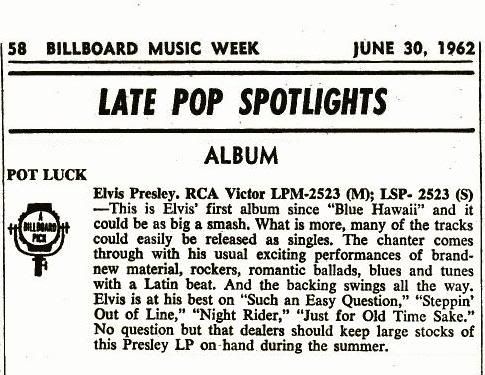 Billboard - June 30, 1962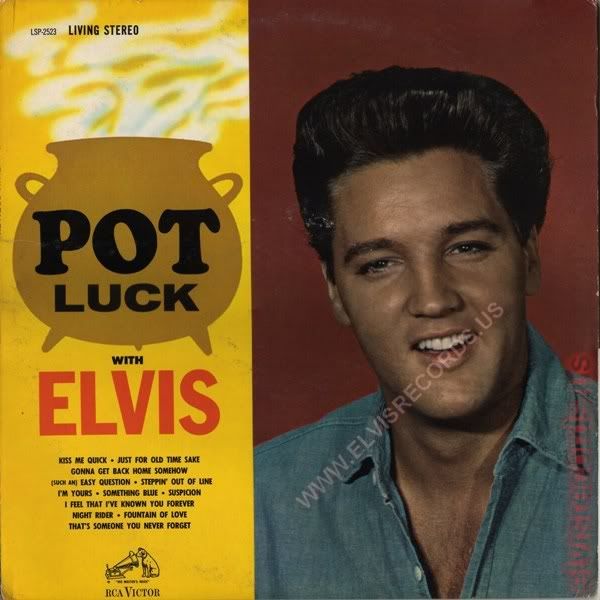 Pot Luck with Elvis

(RCA Victor LPM/LSP 2523, June 1962)
Billboard US Pop #4
Image courtesy of this essential site: www.elvisrecords.us | The Elvis Presley Record Research Database
.
.
Elvis Presley, "Night Rider"
Album master, take 4, recorded at RCA Nashville, Monday, October 16, 1961
Night Rider
Doc Pomus - Mort Shuman
© Cherry River Music, BMI / Chrysalis Songs, BMI

Night rider, night rider
You may think that it's the breeze, whistlin' through the lonely trees
But it's only him a-flying round the bend
As the day comes to an end

Night rider, night rider
He came riding into town, as the sun was going down
Saw my baby and he smiled her heart away
Now what will I do today?

Cautioned my baby to stay at home, not to leave mama's side
She laughed when I told her take care, take care
Or you'll share in his midnight ride

Night rider, night rider
Since he stole her out of sight, I ain't had a peaceful night
Night rider won't you let my baby be?
Come on, send her back to me

Cautioned my baby to stay at home, not to leave mama's side
She laughed when I told her take care, take care
Or you'll share in his midnight ride

Night rider, night rider
Since he stole her out of sight, I ain't had a peaceful night
Night rider won't you let my baby be?
Come on, send her back to me

Musicians:
Guitar: Scotty Moore
Guitar: Jerry Kennedy
Bass: Bob Moore
Drums: Murrey "Buddy" Harman
Drums: D.J. Fontana
Piano: Floyd Cramer
Saxophone: Homer "Boots" Randolph

Unused:
Backup Vocals: Millie Kirkham
Backup Vocals: The Jordanaires (Gordon Stoker, Hoyt Hawkins, Neal Matthews and Ray Walker)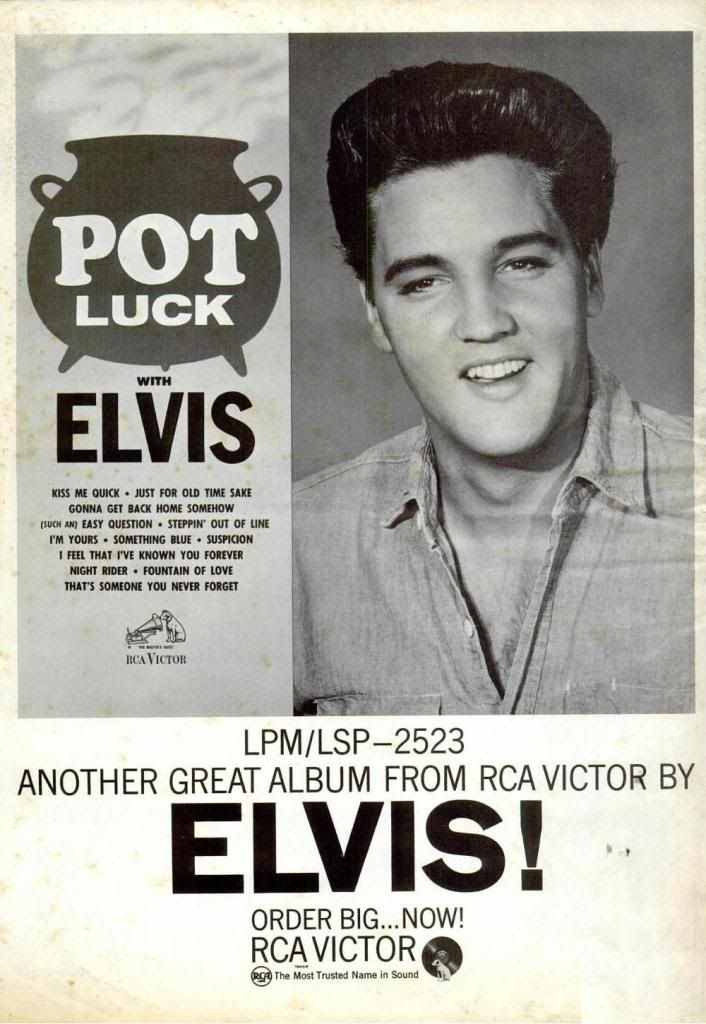 Billboard - June 23, 1962