Good Time Charlie wrote:Do you think the main reason Ernst has held of from releasing this so far is in the hope a better source can be found? Especially considering Joan Deary was once offered the original tape or something.
Maybe -- that is one thing I am hoping to find out!
Meanwhile, according to Jerry Hopkins,
the show was set to be televised by NBC-TV
, but the plan fell through by January 1961.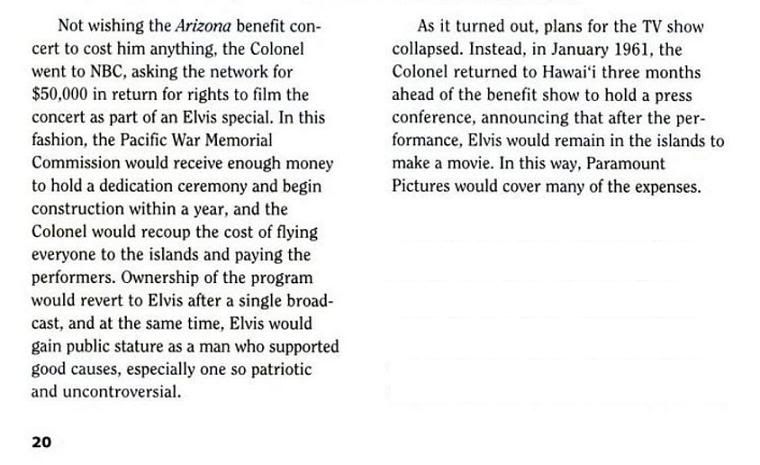 Jerry Hopkins,

Elvis In Hawaii

(Honolulu: Bess Press, 2002)
Just think, in addition to
NBC-TV Special (1968)
, we could have had
NBC-TV Special

(

1961

)
.
Here's a nice shot from the press conference, also from Hopkins' book: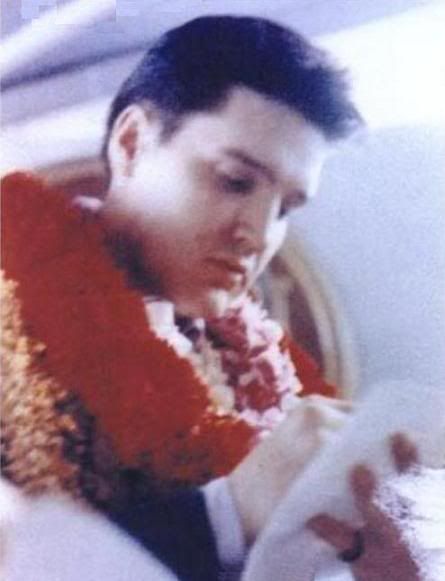 Elvis, Carousel Room, Post-Press Conference, Saturday, March 25, 1961
Last edited by drjohncarpenter on Mon Feb 20, 2012 12:45 am, edited 1 time in total.