During Elvis' overseas army duties, he found some time to leave Germany and have a little off-duty fun. One example was about a week in the middle of June 1959, when he traveled to Paris.
On Sunday night, June 14, he caught Italian entertainer Torrebruno, U.S. singer Nancy Holloway and others at the Moulin Rouge ->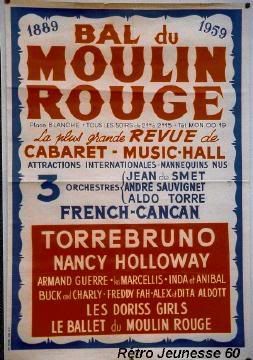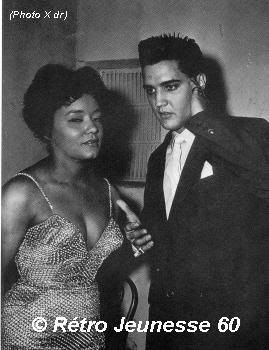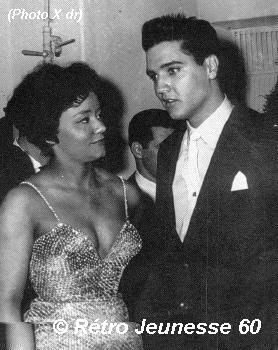 Holloway was very popular overseas, doing French versions of pop and soul hits, but she never broke through in the U.S.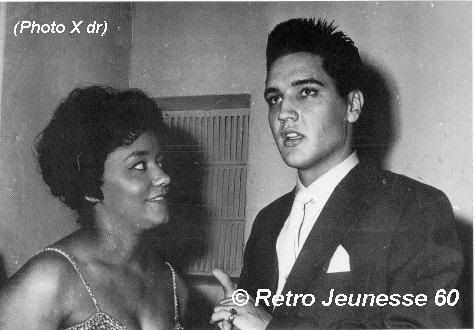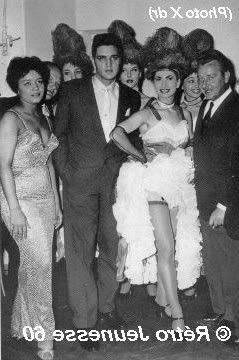 Most of these images were first published about 20 years ago in a photo journal called "Elvis In Paris."
Does Elvis look fazed by the attention?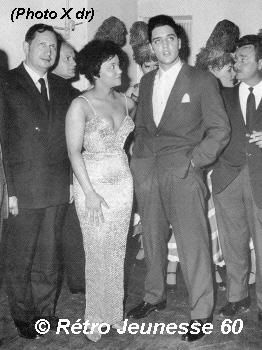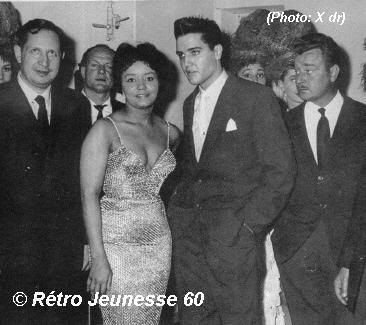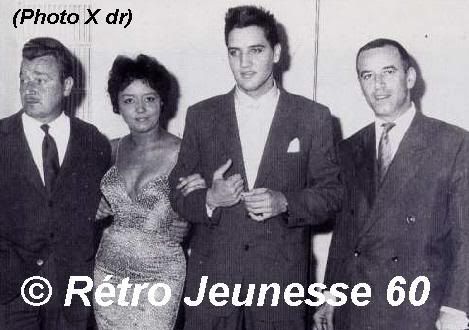 (Above, L-R) Unknown, Nancy Holloway, Elvis, André Pousse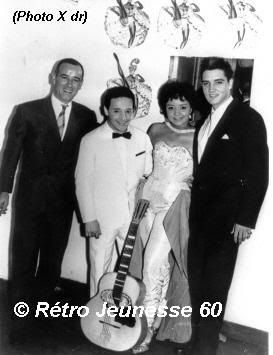 (Above, L-R) André Pousse, Torrebruno, Nancy Holloway, Elvis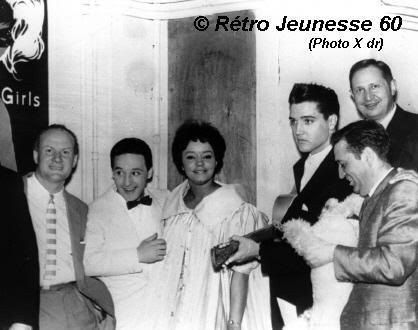 The final two shots are clearly not from June 14, as both Nancy and Elvis are wearing different outfits.
Notice also how Elvis is strumming Torrebruno's famed classical acoustic guitar in the last photo. One might say Presley "played around" quite a bit that week in Paris, but I'll leave those stories for someone else to elaborate.
Bonjour!