I would like to dedicate this section for those who collect or just love the sweet warm analogue sound from "
reel to reel
".
There are a lot of factors involved in those who may decide to jump into this hobby, or still learning, and as this topic evolves I will add some import factors as to what tape decks have the best sound and what blank media to avoid because of issues a s
SSS
.
I have been using and collecting Reel to Reel media since the late 70's at around 15. My first deck was a Teac 4010 although it didn't sound much better than a top of line cassette deck it was a cool toy.
I was inspired by Elvis' movie "Speedway" , the scene in which Bill Bixby turned on the reel to reel tape deck to try to keep the girl in the room from leaving. Here's a little mystery solved, if you notice the producers of the film covered the brand label on the reel to reel. as seen below in a screen cap from "Speedway".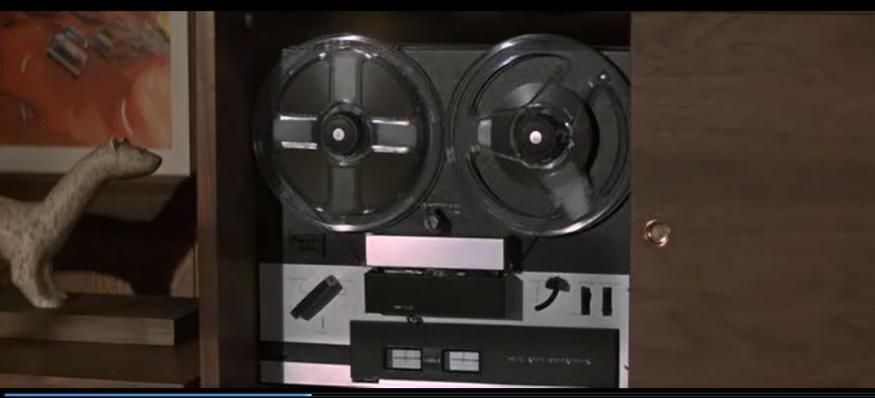 Well just incase anyone was ever wondering what model that was well, here it is- a
1968 Concord 501D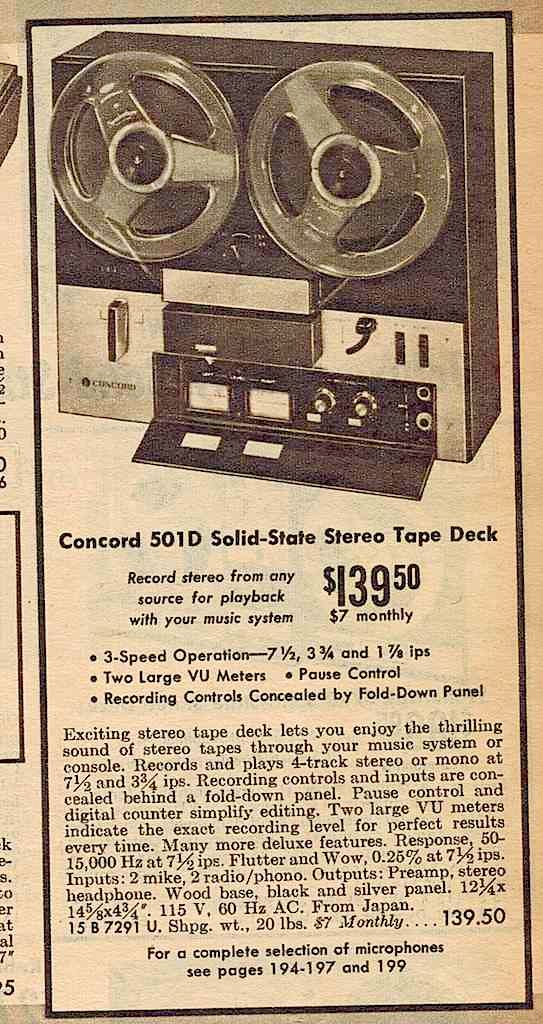 [/url]
Well to start this off , if anyone here own a Reel To Reel Deck, post what make you have and a picture if you wish, that would be really cool to see what everyone here has.
As of now I have a Teac-X3R and a Teac-X2000R and I'll explain a little later why I chose these 2.
My 2 Teac's
Teac-X3R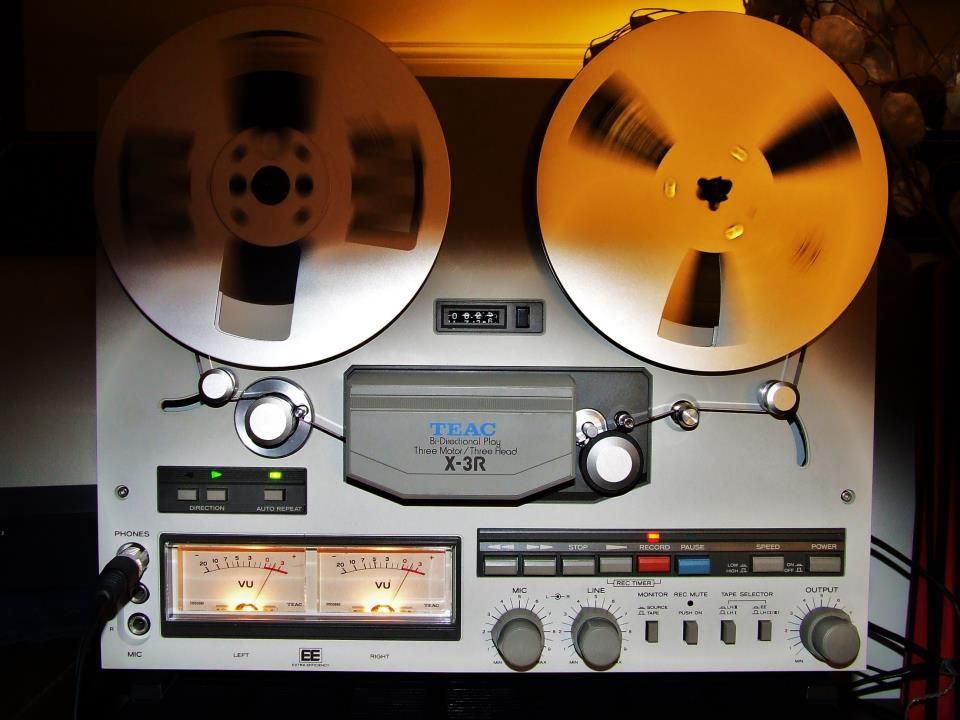 Teac-X2000R
Some important factors to keep in mind be for purchasing a used quality deck:
1: Frequency Response
2: Head Wear
3: New Belts, Brakes.
4: Even a NOS (new old stock) deck taken directly out of the box never played will need maintenance.
Between the 2 decks that I have the frequency response on the X3R is 30-34,000Hz, the X2000R is 30 - 40,000Hz both at 7 1/2 speed which is 2 of the best sounding 7inch reel decks that was available. Both are also very easy to maintain, such as belt changes. Both are from 1981 and still work and sound as new for being 33 years old, which is one of the reasons Teac has a contract with the military today, to produce most of their recording, and media devices for the airforce, navy etc.0
more soon...
You do not have the required permissions to view the files attached to this post.