This is a very easy way to add the Graceland Cam, or any other part of any webpage, to your desktop as a
Widget
. Yes it will refresh every 60 seconds, or when you desire.
If you don't know HTML coding this is a very cool app that I am sure you will like it, and its free.
The program is called
Snippage
, and it works just like your Snipping Tool in Windows.
First you will need to download it here:
http://snippage.gabocorp.com/
It uses
Adobe Air 3.6
if you don't have it get it here:
http://get.adobe.com/air/
After you have installed Adobe Air, install Snippage and it will open in it's own browser, then just put the link in the top as you would Google to go to the page that has the Graceland Cam, or whatever page you wish to save as a Widget. Use the sissors in Snippage to cut out that part of the page such as the Graceland Cam, then minimize it, and there you have it on your desktop.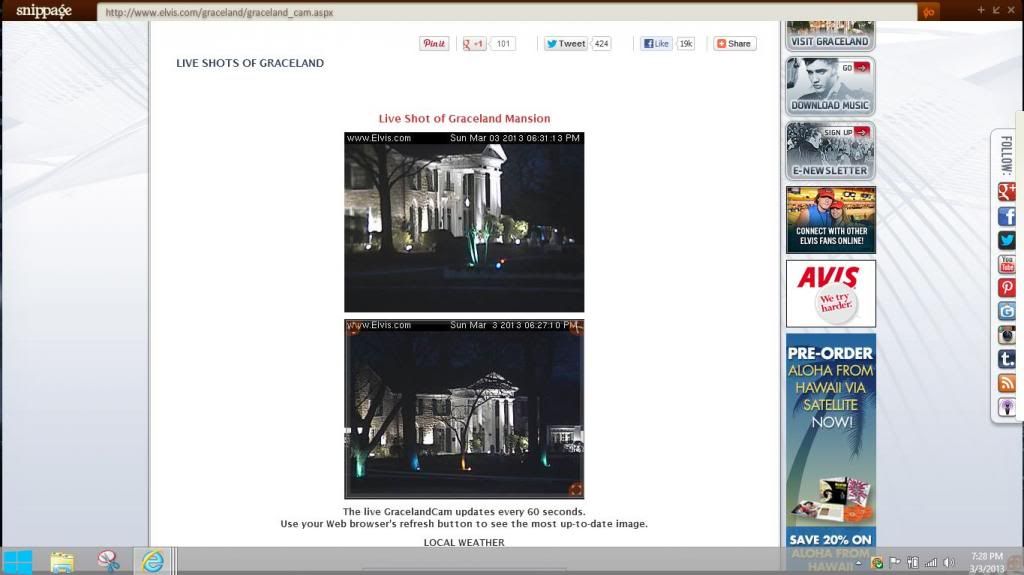 Here's my desktop after adding the Graceland Cam.