Forum rules
Note: Before any posting relating to Elvis Trading or selling is done in this Forum & FECC as whole. ALL ELVIS product must be Legal merchandise. If we become aware, the material you are selling or trading is Illegal for all to see. Your thread, post and Account will be removed by FECC immediately ! What you do in private between members is of course, No concern of ours.

Sun Sep 29, 2013 11:53 pm

Hi im looking for this CD, its call charleston rocks. Does anyone want to sell it?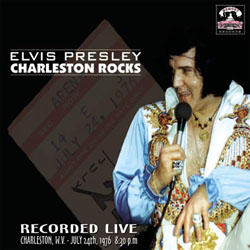 Send me a PM!
Thanks! TCB!