For sale!...
Very HARD TO FIND second chilean Single 94-0082 from August, 1956.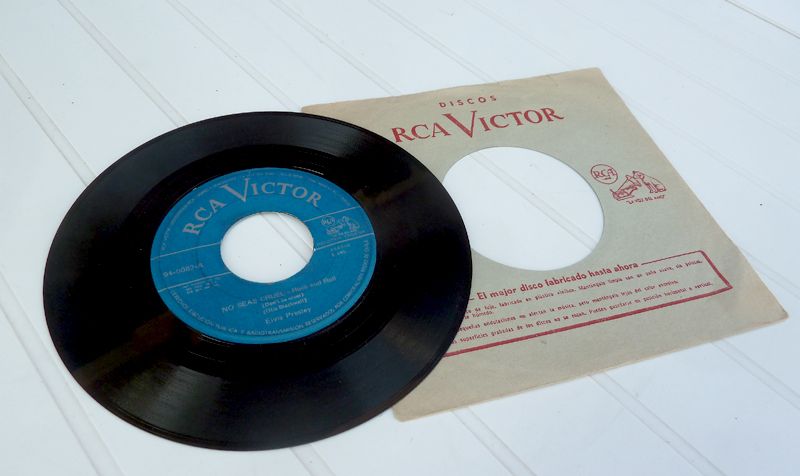 Side A: No seas cruel (Don't be cruel) by Elvis Presley.
Side B: Somebody up here likes me by Perry Como.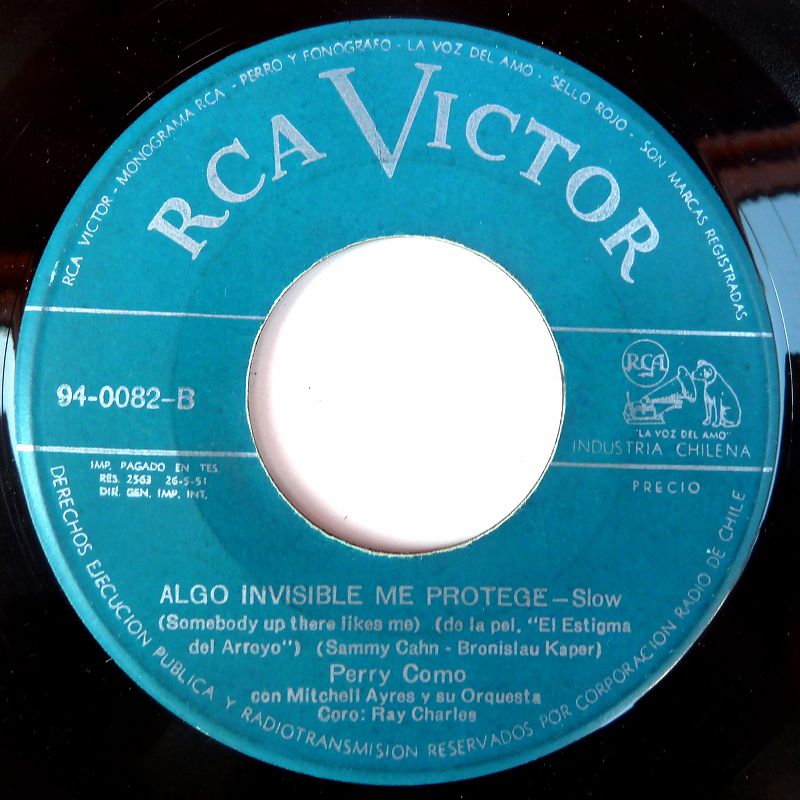 The DARK BLUE version was the but common.
This is a Ultra-Rare and very limited run TURQUOISE version in VG ++ to EX condition with original chilean RCA paper sleeve. A nice piece for your collection!.
Jvergara70@gmail.com