Cover from EIN: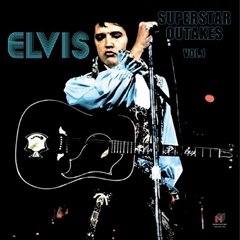 VOLUME 1
Steve Allen Show, July 1956
Dialoque
I Want You I Need You I Love You
Dialoque
Hound Dog
Comedy Sketch ( complete )
NBC TV SPECIAL 1968
Road Medley (includes Let Yourself Go/IT HURTS ME )
LAS VEGAS AUGUST 1969
Yesterday / Hey Jude
Elvis Talks/Introduction of the band / Happy Birthday James Burton
In The Ghetto
Suspicious Minds
What'd I Say
Cant Help Falling In Love
NASHVILLE STUDIOS June 1970
Bridge Over Troubled Water - vocal repair and overdubbs
BONUS TRACKS:
Honolulu Hawaii, March 25, 1961
Reconsider Baby
I Need Your Love Tonight
NBC TV SPECIAL 1968
A Little Less Conversation
NASHVILLE STUDIOS June 1970
You Don't Have To Say You Love Me - take 3, with strings overdubbs
Heart of Rome - spliced undubbed master
Portland, November 11, 1970
How Great Thou Art (first live version!)
TOTAL PLAYING TIME 68:48 minutes
As far as I know the orginal master copy was used.
Just nice....brings back memories. Volume 2 is already announced.