drjohncarpenter wrote:
Ciscoking wrote:Wonderful news....one of the best shows I know with very appealing setlist ...
Hearing "Susie-Q" in context will be a treat.
The rendition was apparently a one-off reference to rocker
Suzie Quatro
, who was at the performance, and a person of interest for Elvis at the time.
Stories abound that James was always trying to get Elvis to sing "Susie-Q," laying into it whenever an opportunity arose during band rehearsals. The lead guitarist was just 17, and you know what I mean, when he taped that seminal, swampy lead guitar lick onto the original recording.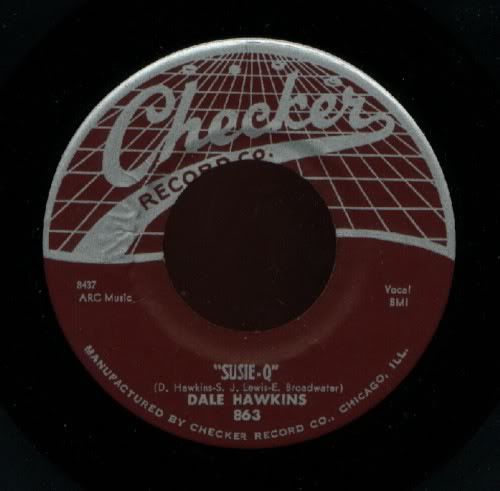 Dale Hawkins, "Susie-Q" (Checker 863, May 1957)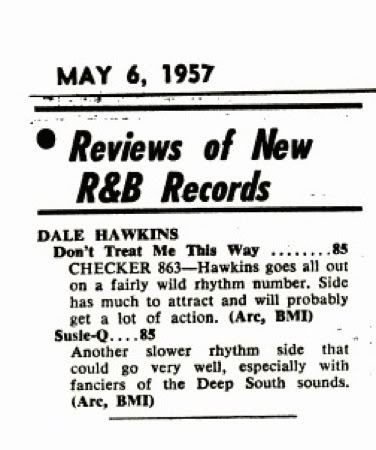 Billboard

- May 6, 1957
Note: The single was reviewed as a "New R&B Record"!
Dale Hawkins, "Susie-Q" (Checker 863, May 1957)
Recorded: KWKH Radio, Shreveport, Louisiana
Lead guitar: James Burton
What a splendid rock 'n' roll track. Even though Creedence Clearwater Revival released a dynamite single of "Susie-Q" in 1968, it would have made for a nice Elvis cover.
Sadly, Dale Hawkins passed away about a year ago, at the age of 73.