Thu Sep 06, 2012 7:48 am
Hi...... newbie here.
I used to do a lot of drawing and Elvis was always my favorite subject. I actually found this site while searching for Elvis photos cause I would like to start back doing some more drawing. I thought I might share a couple of them. I hope you enjoy.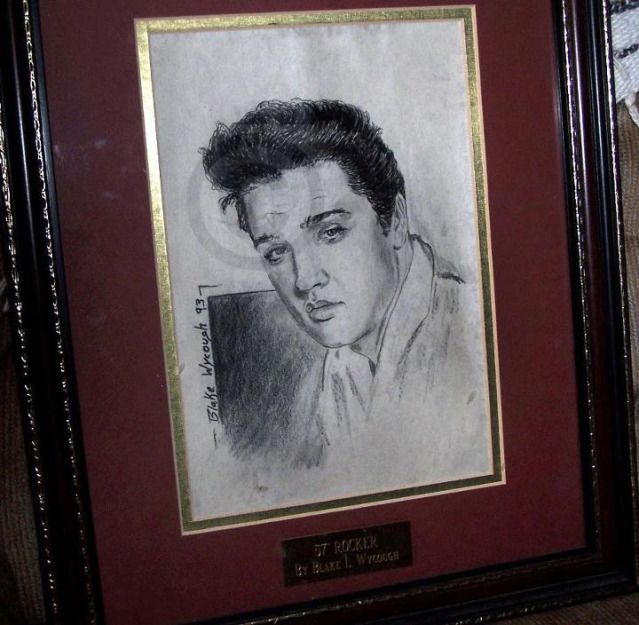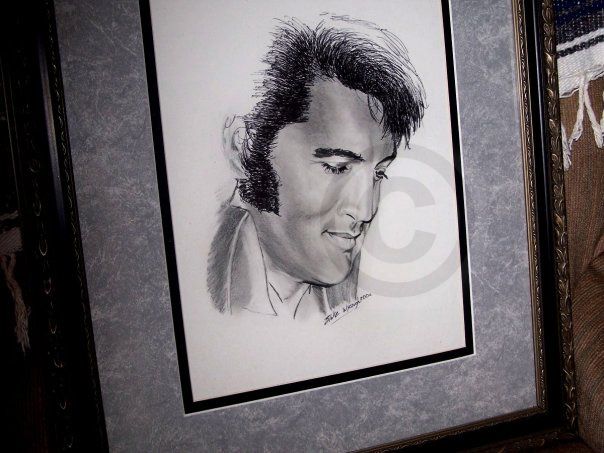 Thu Sep 06, 2012 9:33 am
Hi Blake
Nice drawings,welcome to the forum
Sun Sep 09, 2012 12:42 am
Cool work !
Sun Sep 16, 2012 6:51 pm
Wonderful drawings, thanks for posting.
Welcome to the forum
Sun Sep 16, 2012 10:26 pm
Very nice, dr borgo, thank you.

Are you working in charcoal or just a heavy B pencil ?
Mon Sep 17, 2012 3:03 am
I mostly use charcoal and drawing pencils with varying degrees of lead hardness. I actually tried a very fine point black ink pen on these two drawings for the hair and eyes. I drew these for my mother who (like me) is a huge Elvis fan. Thanks guys for the kind words!
Sat Sep 22, 2012 8:50 pm
Cool Work dr.borgo -welcome ta this board -nice ta meet yu - enjoy ya visits - Lov ya work buddy - keep up grt work -