Mon Jun 17, 2013 7:54 am
A remarkable collection of alternate and unreleased material in excellent sound quality.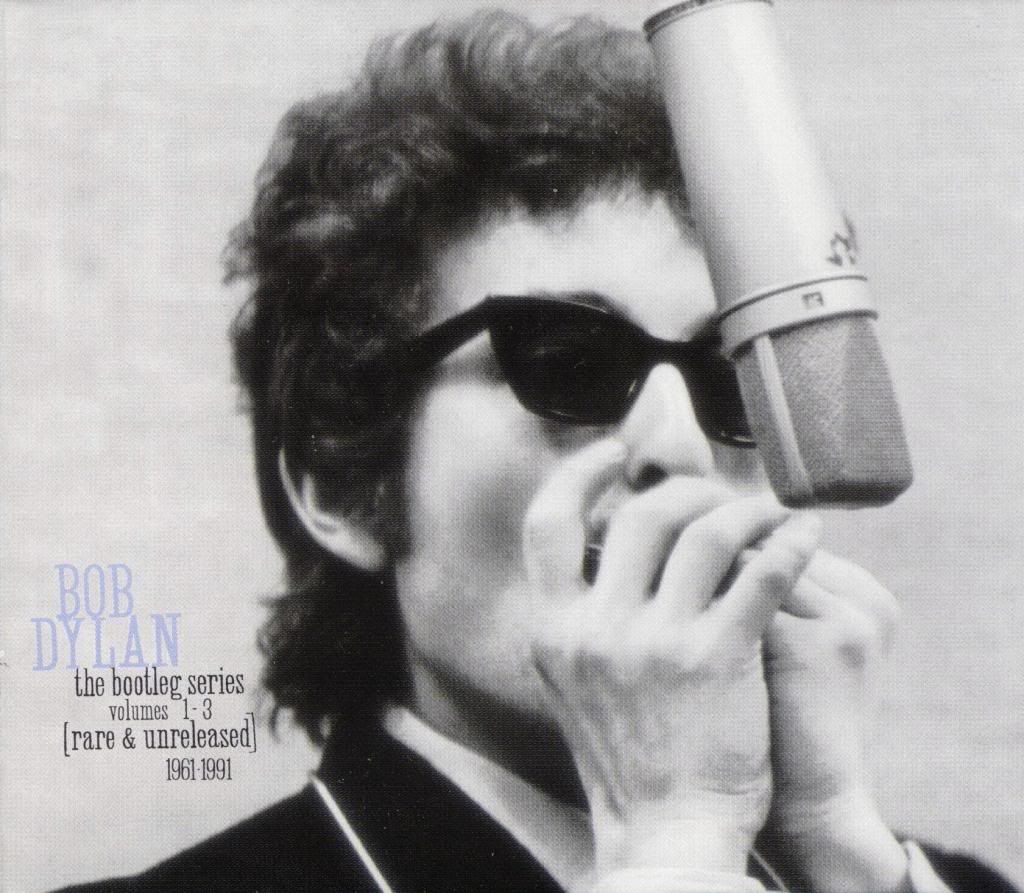 Three CD's jam packed with hours of listening as to how Bob molded some of his classics take after take.
I have uploaded "Like A Rolling Stone" to give an idea of how great these CD's sound and how songs such as this came to be in the studio.
http://www50.zippyshare.com/v/9576702/file.html
Mon Jun 17, 2013 9:33 am
I have two copies of this set; I bought one for the car. Before I found a way to play an IPod in an old car through the speakers.

Incredible material! I have to wonder if the title of the "series" didn't give someone else . . . an idea! An idea for a special sub-label of a record label.

Sure wish the full Basement Tapes would be released legally under the Bootleg Series. Anyway, there are songs here, in this one, that I think are far superior to the ones chosen for release. There are so many, and the early ones are so heartfelt from a very young performer, but "Call Letter Blues" is one that comes to mind. And, of course, "Every Grain of Sand." A packed set that doesn't grow old, ever.

I guess my favorite song of all on it is the apparently "strange" "Farewell, Angelina." Somehow, I feel like the lyrics make clear sense. Or, they do to me. A young man is leaving, being pulled away, and he must leave fast, and he sees things that he's leaving behind, and they break his heart . . . "just a table standing empty by the edge of the sea means Farewell, Angelina . . ."

rjm
Mon Jun 17, 2013 10:43 am
A wonderful, illuminating set.
Mon Jun 17, 2013 8:56 pm
The Bootleg Series Volumes 1–3 (Rare & Unreleased) 1961–1991
blew me away when it was released in 1991, and I already had a bunch of the material on bootleg. In fact, I got the vinyl version first, then the CD edition in the long box.
The Bootleg Series Volumes 1–3 (Rare & Unreleased) 1961–1991
http://en.wikipedia.org/wiki/The_Bootleg_Series_Volumes_1%E2%80%933_%28Rare_%26_Unreleased%29_1961%E2%80%931991


Note:

the material spans the period November 1961 to March 1989.
As this official set proves, Bob Dylan was so astonishingly brilliant and prolific in the 1960s, it renders "genius" simply inadequate. And there are outtakes from the '70s and '80s equally as stunning (e.g. "Tangled Up in Blue," "If You See Her, Say Hello," "Foot of Pride." "Blind Willie McTell").