ian wrote:My response is-Anthony Perkins did an awesome job ...
It was a light pop song the actor delivered well. But "awesome" No.
That said, of the three known versions (Joel Grey, Ray Noble, Anthony Perkins), Elvis' 1961 master follows Tony's RCA single arrangement. It appears the first version out was by Joel Grey, then Ray Noble, and finally Perkins.
Noble's only reached
Billboard
U.S. Pop #37 and Grey's missed the Top 40 altogether, despite some ad muscle by Capitol.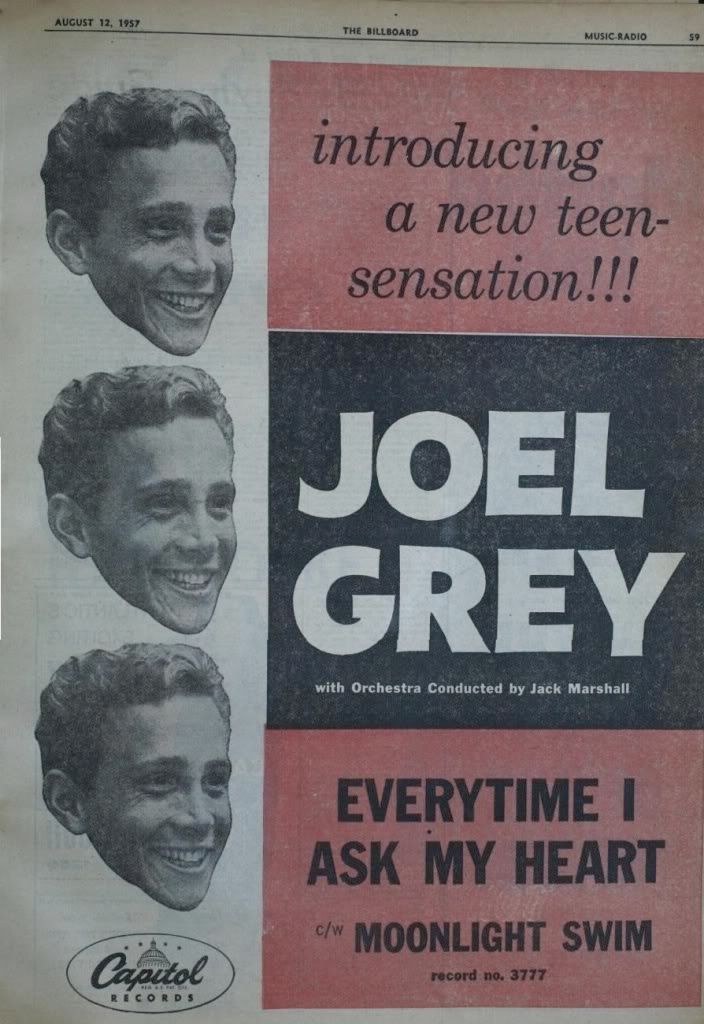 Billboard

- August 12, 1957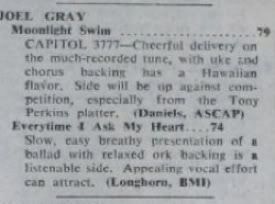 Billboard

- August 26, 1957

Billboard

- September 16, 1957
Note review claimed Noble was "out first" with this tune; they forgot their August review of Grey's 45.
Tony Perkin's rendition, his maiden RCA effort, reached #24 on the pop charts for exactly one week, its debut on the top 40.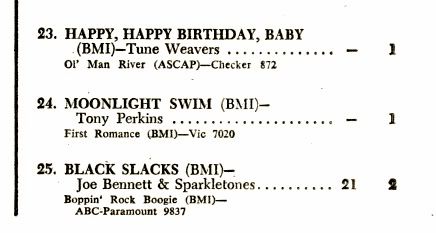 Billboard

- October 7, 1957
Again, call me psycho, but one listen to the Perkins single proves Elvis closely follows this arrangement:
"Moon-light Swim," Anthony Perkins (RCA Victor 47-7020, October 1957)


With Orchestra and Chorus Conducted by Frank DeVol
Written by Sylvia Dee and Ben Weisman ...

Billboard

U.S. Pop #24