There has been some confusion as to James Dean's motion picture debut, but I may have found it.
The majority of his acting work was done for TV and stage, with a few,
mostly uncredited
bit parts in film.
The first of these uncredited, wordless roles was for Sam Fuller's Korean War story, "Fixed Bayonets!" (20th Century Fox, 1951):
http://en.wikipedia.org/wiki/Fixed_Bayonets!
Dean earned $44 for a two-line minor role, but the lines were cut from the final print.
Fuller recalled Dean in his 2004 autobiography,
A Third Face: My Tale of Writing, Fighting, and Filmmaking
:
To convey the isolation in Fixed Bayonets, a soldier yells out "Who goes there?," and all he hears is his own voice echoing over and over. The actor we cast for that part was a young, sensitive kid in his first movie, James Dean. Dean had just come out to Hollywood to find work after having studied at the Actor's Studio. I liked his face and gave him a crack. I hoped it would bring him luck.
Since the moment described was deleted, Dean's only appearance comes near the end, as an American soldier standing guard.
He hears something, and rushes to notify his commander.
This is Dean at 20, the
budding young actor
: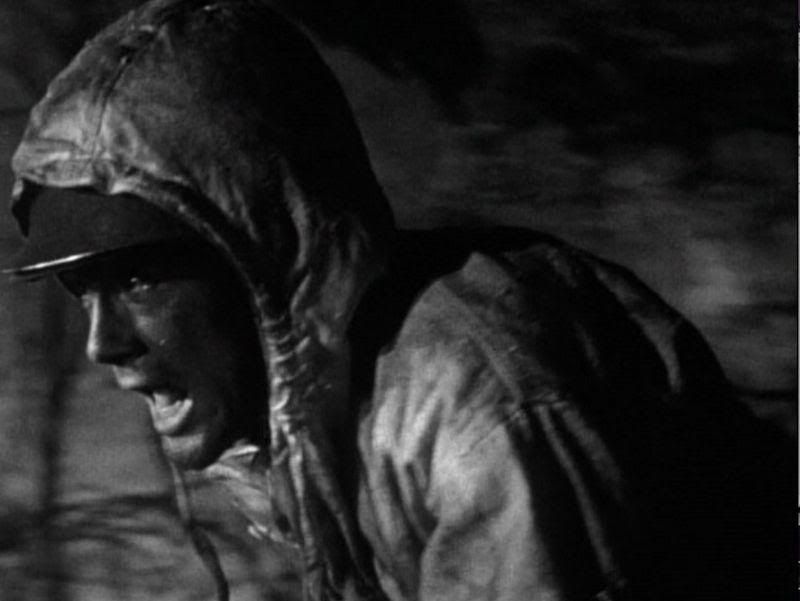 James Dean - "Fixed Bayonets!" (20th Century Fox, 1951)
Dean's first
starring
role was as Cal in "East Of Eden" (1955), and he nailed the part, someone who burst out of the box with an Oscar nomination for Best Actor, and Best Foreign Actor nods from BAFTA and Jussi.
Jimmy was posthumously nominated for another Best Actor Oscar as Jett Rink in "Giant" (1956), and won a Golden Globe Special Achievement Award for his work in the film.
He was great right from the start, a major reason his legend endures over 50 years later.
Last edited by drjohncarpenter on Tue Sep 06, 2011 1:30 pm, edited 1 time in total.