I stumbled across some of these recently. Some of you may remember these shows and locations. If anyone has more to add, they would be interesting to see. In some cases, there is no "then."
The Happy Days house now

.
The Brady Bunch house, then and now
.
For the sitcom, they put a fake window on the house to make it look bigger. The house actually has only two bedrooms. The current owners also added a fence to keep folks from peeking into the windows. This was unnecessary anyway because there was never any filming done inside the house.
Wayne Manor, then and now
.
People have actually knocked on the door asking to take a tour. However, nothing was ever filmed inside the house. Most scenes were filmed at Culver Studios in California.
In this photo, you can see the Gomer Pyle Set in the background as the Batmobile whizzes by.
When Batman and Robin sent the crooks to the big house they went to Gotham State Penitentiary (which is actually the Statesville Prison located in Joliet Ill.)
The bat cave set inside Culver City Studios.
Beaver Cleaver's house in 1963 and now
.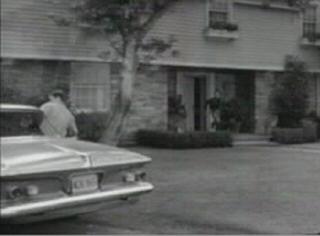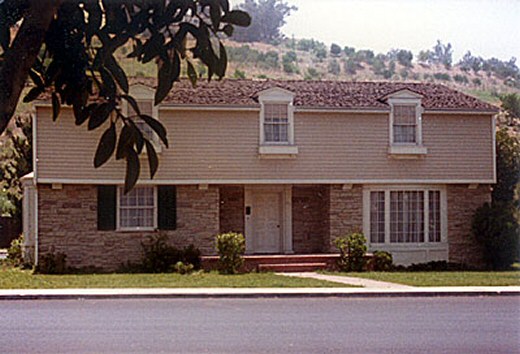 The set of The Andy Griffith Show
.
"

While perceived to be hometown, USA, the actual location of Mayberry was not in North Carolina, but in Culver City, California - just down the street from the 1965 Los Angeles race riots. But who cares? Many still enjoy in reruns, the wholesomeness of a make-believe world that has yet to be duplicated

."
Myers Lake, as it was affectionately called, is shown during the opening 'fishing hole' credits and used in several episodes of The Andy Griffith Show. The lake used on the show is actually Franklin Canyon Lake (originally Upper Franklin Canyon Reservoir), located at 2600 Franklin Canyon Drive in Beverly Hills, California.
Beverly Hillbillies mansion with the "cement pond" in the back
.
The Archie Bunker house
.
Last edited by Rob on Sat Jun 13, 2009 1:35 am, edited 1 time in total.