By 1980, I realized I'd better see the best singers in the business before the era had ended.
This gave me the chance to see Roy Orbison many times, as well as Rick Nelson, Franki Valli, Chuck Berry, etc.
After Roy Orbison, I put Gene Pitney's vocal ability as perhaps the 2nd best pop singer still touring in 1980. The only possible exception may have been Jay Black of "Cara Mia" fame, but he never came to Toronto.
The unique aspect of Roy Orbison or Gene Pitney was that they didn't have to rely upon falsetto techniques to cover up waning talent. Sadly, the same couldn't be said for Franki Valli, who blended his hits into medleys just before the songs reached the upper registers.
In my top ten list of songs, there will always be a place for "If I Didn't Have A Dime". Married for 40 years with three sons, it would appear his personal life was also a success.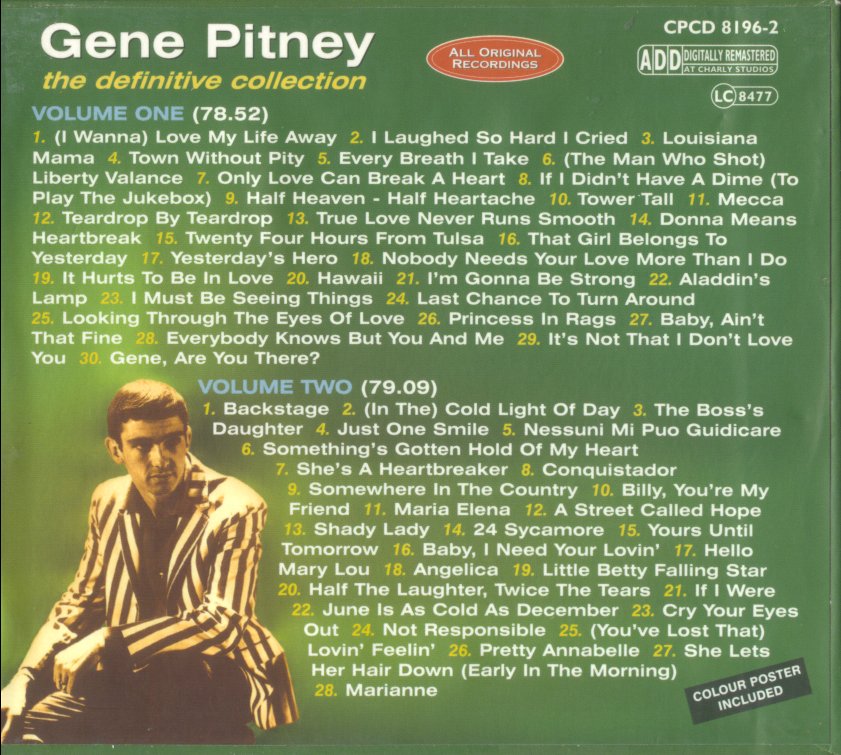 With Dusty Springfield