Sun Dec 18, 2005 5:59 am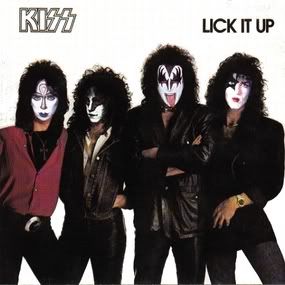 Sun Dec 18, 2005 12:20 pm
The make-up days were over at the time in 1983. The make-up from Vinnie Vincent is awful. Its also the start for a series of avarage albums. With ''Crazy Nights'' from 1987 i guess the worst of all. I never would have thought they would reunite in 1996 in original line-up.
Sun Dec 18, 2005 12:52 pm
Print it out, and stick it in your booklet!

JEFF d
Elvis fan
Sun Dec 18, 2005 8:49 pm
With no ace...there should be no makeup. Matter of fact, I could almost change the Creatures cover if it didn't look so good.

I don't agree about their makeupless days. Bruce was coming into his own and I consider Crazy a learning period. I actually liked the Carnival sessions and always wondered how their sound would have panned out had they promoted it. Still perhaps the wait was too long after the very cool Revenge album.