.
Tomorrow Is A Long Time
Susan Elizabeth Rotolo
(November 20, 1943 – February 25, 2011), known as
Suze Rotolo
, was an American artist, and the girlfriend of
Bob Dylan
from 1961 to 1964.
Rotolo
is the woman walking with him on the cover of his album
The Freewheelin' Bob Dylan
, a photograph by the CBS studio photographer,
Don Hunstein
.
Rotolo
first met
Dylan
at a Riverside Church folk concert in July 1961. Describing their meeting in his memoir,
Chronicles, Volume One
,
Dylan
wrote:
Right from the start I couldn't take my eyes off her. She was the most erotic thing I'd ever seen. She was fair skinned and golden haired, full-blood Italian. The air was suddenly filled with banana leaves. We started talking and my head started to spin. Cupid's arrow had whistled past my ears before, but this time it hit me in the heart and the weight of it dragged me overboard... Meeting her was like stepping into the tales of 1001 Arabian Nights. She had a smile that could light up a street full of people and was extremely lively, had a kind of voluptuousness—a Rodin sculpture come to life.
It was not until they met that
Dylan
's writing began to address issues such as the civil rights movement and the threat of nuclear war. They started living together in early 1962, much to the disapproval of her family. As
Dylan
's fame grew,
Rotolo
found the relationship increasingly stressful. She wrote:
Bob was charismatic: he was a beacon, a lighthouse, he was also a black hole. He required committed backup and protection I was unable to provide consistently, probably because I needed them myself ... I could no longer cope with all the pressure, gossip, truth and lies that living with Bob entailed. I was unable to find solid ground. I was on quicksand and very vulnerable.
Rotolo
left
New York
in June 1962, with her mother, to spend six months studying art at the
University of Perugia
in Italy.
Dylan'
s separation from his girlfriend has been credited as the inspiration behind several of his finest love songs, including "
Don't Think Twice, It's Alright
" and "
Tomorrow Is a Long Time
". He recorded
Tomorrow is A long Time
originally in December 1962 as a demo for
M. Witmark & Sons
, his publishing company. It stayed in the can for a long long time. This early version was officially released on October 18, 2010 on "
The Bootleg Series Vol. 9 - The Witmark Demos: 1962-1964
". A later live recording of this song (made on April 12 1963) was released in 1971 on "
Bob Dylan's Greatest Hits Vol. II
".
A rehearsal:
.
.
The first version of the song that was ever released was a version by
Ian Tyson
and
Sylvia Fricker
. They were Canadian folk singer/songwriters, who together formed the duo
Ian & Sylvia
. They began performing together in 1959, married in 1964, and divorced and stopped performing together in 1975. Their original recording of "
Tomorrow Is A Long Time
" appeared on their 1963 album, "
Four Strong Winds
" (Vanguard VRS-9133/VSD-2149). "
Four Strong Winds
" was a major hit in Canada and ensured their stardom.
.
.
In April 1964 a version by
The Brothers Four
was released on single and on their album "
Sing Of Our Times
".
.
.
A version by
Hamilton Camp
was released in October 1964 on his album "
Paths Of Victory
".
.
.
More versions were released at the time:
Linda Mason (1964)
Bud and Travis (1964)
The Silkie (October 1965)
Judy Collins (November 1965)
Dorinda Duncan (1965)
And
Odette Holmes
released her version in 1965 on the album "
Odetta Sings Dylan
".It was this version that inspired
Elvis
to record it too:
.
.
According to
Ernst Jorgensen's
' book "
Elvis Presley: A Life In Music
",
Elvis
first heard the song via
Charlie McCoy
, who had previously participated in
Bob Dylan's Highway 61 Revisited
and
Blonde on Blonde
sessions.
McCoy
played the album
Odetta Sings Dylan
before the Elvis session on May 26/26, 1966. Elvis recorded his version of "
Tomorrow Is A Long Time
" on May 26, 1966 during the "
How Great Thou Art Sessions
". It took him three takes to have a master. Take 1 was a false start.
Take 2:
.
.
The master (take 3):
.
.
According to
Ernst Jorgensen
in "
Elvis Presley: A Life In Music
",
Dylan
once said that
Presley's
cover of the song was
"the one recording I treasure the most."
It was released in November 1966 as a bonus song on "Spinout" / "California Holiday".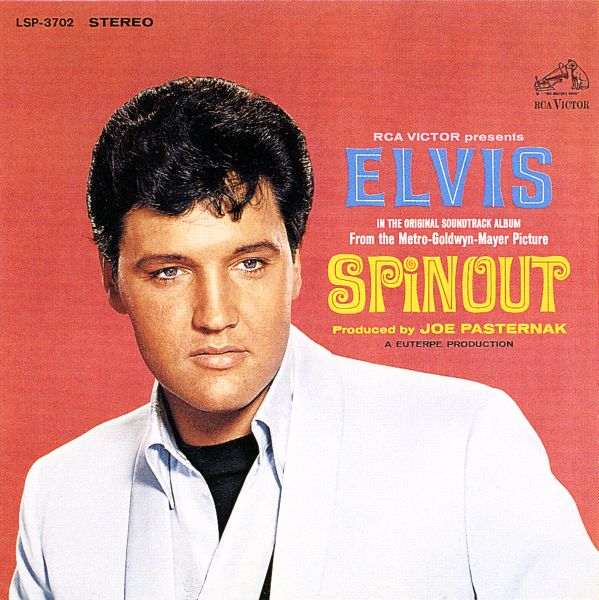 Some other versions
Harry Belafonte - 1969
.
.
Rod Stewart - 1971
.
.
Nick Drake - 2007
.
.
And a Dutch version from 2010: Ernst Jansz - Huiswaarts:
.
.
sources
https://en.wikipedia.org/wiki/Suze_Rotolo
http://recordmecca.com/news/an-original-freewheelin-bob-dylan-with-withdrawn-tracks-surfaces/
https://en.wikipedia.org/wiki/Ian_%26_Sylvia
http://davidneale.eu/elvis/originals/list9.html
http://www.keithflynn.com/recording-sessions/660525.html
https://secondhandsongs.com/work/7329/versions#nav-entity