.
GERRY
started an interesting topic called "We Can Make The Morning":
http://www.elvis-collectors.com/forum/viewtopic.php?f=1&t=93475#p1499848
He writes:
"Until It's Time for You to Go" / "We Can Make The Morning" reached number 9 on the Adult Contemporary Chart in the US in March 1972 and number 5 on the UK Singles Chart in April 1972.
Thought it would be nice to collect some background information about
Until It's Time For You To Go
in a dedicated topic.
UNTIL IT'S TIME FOR YOU TO GO
This song was written (words & music) begin 1965 by
Buffy Sainte-Marie
, According to Wikipedia "a Native Canadian singer-songwriter, musician, composer, visual artist,educator, pacifist, and social activist. Throughout her career in all of these areas, her work has focused on issues of Indigenous peoples of the Americas. Her singing and writing repertoire also includes subjects of love, war, religion, and mysticism".
Buffy Sainte-Marie in 1968
Buffy Sainte-Marie in 2015
"Until It's Time for You to Go" is a song from her 1965 album
Many a Mile
.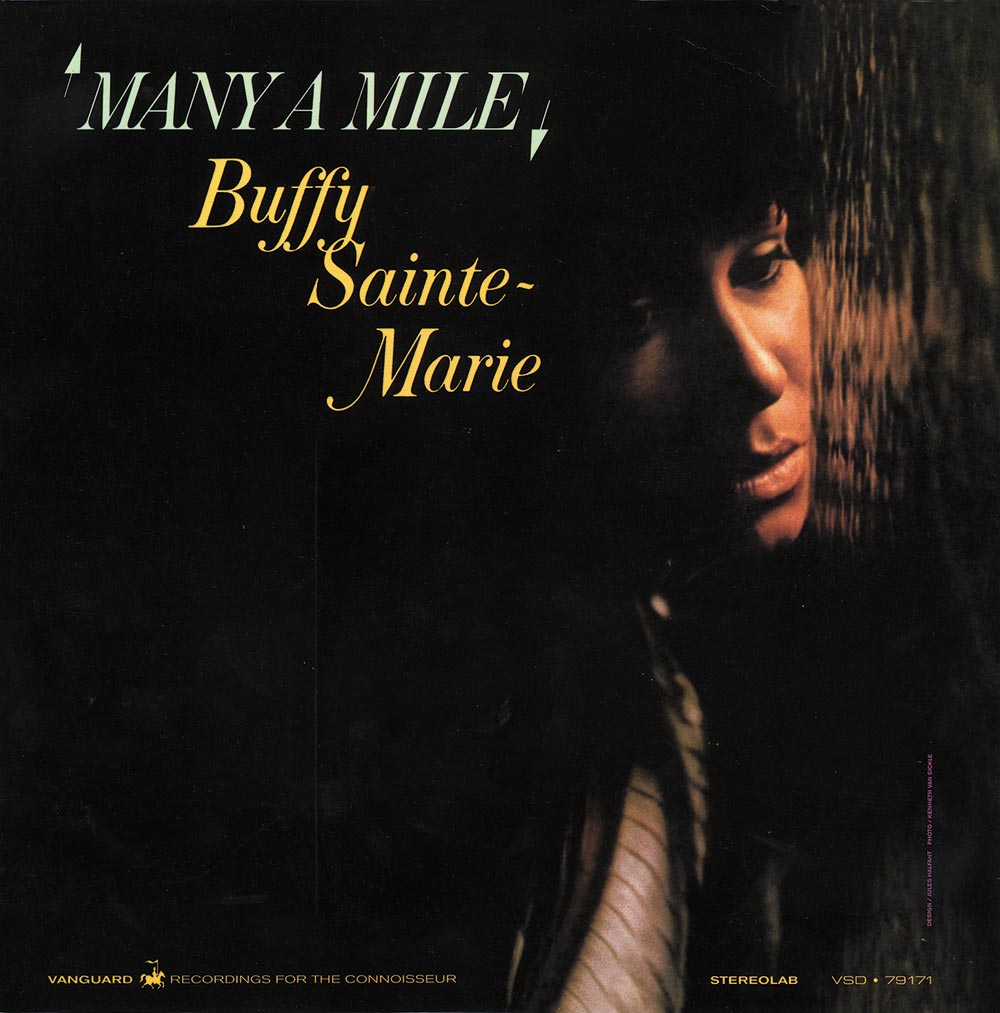 On the backside we read:
"Until It's Time For You To Go," an assertion of the reality of two persons in love, and of the great importance of every moment they share, is a personal love statement by Buffy. "Just a song," she says diffidently of this simple poem about universal emotion.
.
.
A recent interview with this wonderful woman (June 2016) can be found in Ottawa Life magazine, and is online:
http://www.ottawalife.com/2016/06/power-in-her-blood-the-buffy-sainte-marie-interview-part-1/
An answer to a question in an earlier interview for RHYTHMS Magazine, Dec. 18, 2014:
What's the cover that you hold closest to your heart?
Chet Atkins did 'Until It's Time For You to Go' on television on Austin City Limits. Oh god, it was really something. I was an Elvis fan, but I really wish he'd recorded that song when he was 19 instead of when he and Priscilla were getting married. There's been some classical versions too. Some people have done nice versions of 'Universal Soldier' and 'Cod'ine', Quicksilver Messenger Service I think it was. I don't know, there's too many.
Interesting to know that on her personal website (buffysainte-marie.com) she shares a link to a video from Elvis in Greensboro April 14 1972, performing Until It's Time For You To Go. While many, and I really mean MANY, other artists had covered that song. It's this specific clip she linking to:
.
.
The only other artist performing this song she's linking to is Andy Williams. All the other artists, she mentioned on her website, who covered this song:
Andy Williams 1972 >>>
LINK
Angie Butler
AnnBurton 1972
Barbara Streisand 1969
Blue Suede 1999
Bob Stewart 1995
Bobby Darin
Boston Pops Orchestra (Fiedler)
Carmen McRae 1967
Cher 1998
Claudine Longet 1967
Cleo Laine 1974
Debbie Duncan 1993
Earlene Davis 1998
Eddy Arnold 1968
Eden Perry & The Nashville Pops Orchestra 1979
Elvis Presley >>>
LINK
Emile Pandolfi 1991
Emilie-Claire Barlow 2010
Euson 1971
Eva Cassidy
Evie Sands 1969
Ewan McGregor & Nicole Kidman 2001 Duet in the film Moulin Rouge
Francoise Hardy 1972
Frank Morgan 1986
Freddy Cole 1994
Gabor Szabo 1969
Glen Campbell 1969
Glen Yarbrough 1967
Grover Washington Jr.
Helen Merrill with Gary Peacock Trio
Helen Reddy 1973
Houston Person 1973
Jim Nabors 1975
John Schroeder 1972
Johnny Mathis 1970
Lorez Alexandria 1978
Mark Keeley 2007
Maureen McGovern 1973
Mike Nesmith 1965
Nancy Sinatra 1966
Neil Diamond
Nnenna Freelon 1998
Paivi Paunu 1970
Paul Jones 1968
Peggy Lee 1968
Petula Clark 1974
Phyllis Newman 1968
Ray Bryant 1972
Roberta Flack 1970
Roger Williams 1986
Rusty Bryant 1974
Starlight Orchestra 1992
Starsound Orchestra
Steve Ackles and The Memphis News 2007
Shirley Bassey 1971
The English Congregation 1972
The Four Pennies 1965
The Lettermen 1971
The New Birth
Vikki Carr
A touching story about the role this song played for two people during the Vietnam War: a soldier and his nurse. As told in this book by
Jan Hornung
:
In Chapter 7 of this book, page 73-78, we read this beautiful story of
Gary Jacobson
:
In 1966-67, Gary Jacobson served with B Co 2nd/7th 1st Air Cavalry in Vietnam as a combat infantryman and is the recipient of the Purple Heart.
Gary, who resides in Idaho writes stories he hopes are never forgotten, perhaps compelled by a Vietnamese legend that says, "All poets are full of silver threads that rise inside them as the moon grows large." So Gary says he writes because "It is that these silver threads are words poking at me – I must let them out. I must! I write for my brothers who cannot bear to talk of what they've seen and to educate those who haven't the foggiest idea about the effect that the horrors of war have on boys-next-door."
So the song had different meanings to different people. As stated on the 1965 Buffy Sainte-Marie album Many A Mile: an assertion of the reality of two persons in love, and of the great importance of every moment they share, is a personal love statement by Buffy. And that's what it was.
.
.
.
.
.
.
.
SOURCES
https://en.wikipedia.org/wiki/Until_It%27s_Time_for_You_to_Go
https://www.womadelaide.com.au/news/2014/12/buffy-sainte-marie-interview-from-rhythms-jan-feb-2015
http://buffysainte-marie.com
http://www.usa-patriotism.com/poems/tv/warrior_nurse.htm