First released by
The Jordanaires
RCA 20-4607, in March 1952. Written by
Culley Holt
, bass singer of the group (1948-1954). Recorded during the "His Hand In Mine" album sessions on October 31, 1960 at RCA Studio B- Nashville, with
Bill Porter
behind the console.
Elvis
nailed the master was on the first take of five. Another fine rousing Gospel tune.
I love it!
Note:
Freddy Bienstok
assumed the well-known Gospel song was in the public domain.
Gordon Stoker
knew otherwise (Ben Speer publishing) and called his friend ex-Jordanaire to keep quiet until the record came out to avoid the co-publishing deal with Hill and Range. This info taken from "A life In Music". So it makes perfect sense the early pressing of the record label (pictured below) shows Trad. Arr. By
Elvis Presley
. Later pressings show the rightful credit to Culley Holt.
Culley Holt
first name has been misspelt (and or artistic name change) as "Cully Holt" from song sheet, to RCA label, to book(s). The title of the song has varied as well.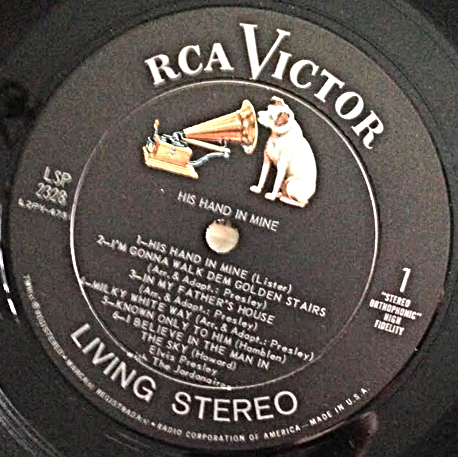 .
[/youtube]Early version by The Howell Brothers Trio.
.
.