Wed May 14, 2003 6:23 am
I'm going to school here in the University of Illinois at Urbana-Champaign...and I just recently found out that Elvis performed in this area back in 1976....anyone know where I can find some pix and reviews for that show..or a set list from that night? Would be cool to find some stuff about it!

Thanks to anyone who can help!
Wed May 14, 2003 6:25 am
You can look at our picture of the week #71 as it's a pic from that show.

I intend to make a text about that show for one of our section since I did attend that particular show.

FECC Team
Wed May 14, 2003 6:58 am
Nice pick, indeed!

Would love to read the review for this! Hope you post that soon! You wouldn't know the set list would you?
Wed May 14, 2003 7:01 am
I would love to be able to get some great photos of that show as well as a recording of it. Is it possible? Any info please email me.
Thanks
TCB
Randall
Wed May 14, 2003 7:08 am
Here's the tracklisting from " Elvis In Concert " website :

2001 Theme / C C Rider / I Got A Woman - Amen / Love Me / If You Love Me Let Me Know / You Gave Me A Mountain / Jailhouse Rock / Love Me Tender (1 fs) / All Shook Up / Teddy Bear - Don't Be Cruel / And I Love You So / Fever / America The Beautiful / Polk Salad Annie / Intros : Early Morning Rain by John Wilkinson - What'd I Say by James Burton - Johnny B. Goode by James Burton - Ronnie Tutt drums solo - Jerry Scheff bass solo - Tony Brown piano solo - David Briggs solo - Love Letters - Joe Guercio and Orchestra solo - Hail! Hail! Rock 'n' Roll / Hurt / Hound Dog / Little Darling / Heartbreak Hotel / Can't Help Falling In Love / Closing Vamp

FECC Team
Wed May 14, 2003 7:14 am
is this show out on sb anyway.

curtis simpkins
Wed May 14, 2003 7:25 am
Sadly, I don't think a soundboard exists from this show....
Wed May 14, 2003 7:28 am
Yes the show was recorded from the soundboard and listed in Sessions II book from JAT Publishing. It has never been released though, at least until now.

FECC Team
Wed May 14, 2003 7:47 am
i love to find me a copy of this show if its out.



curtis simpkins
Wed May 14, 2003 9:28 am
Curtis,

I can help.
I have a very decent quality copy of this show. (3+ out of 4)
I think we already had contact so you know my email address.

Mail me if you´re interested.

Regards
Merijn
Wed May 14, 2003 12:03 pm
HI
Also a clips footage from this show is on
the Elvis dvd ELVIS THE COLONEL AND ME from ED BONJA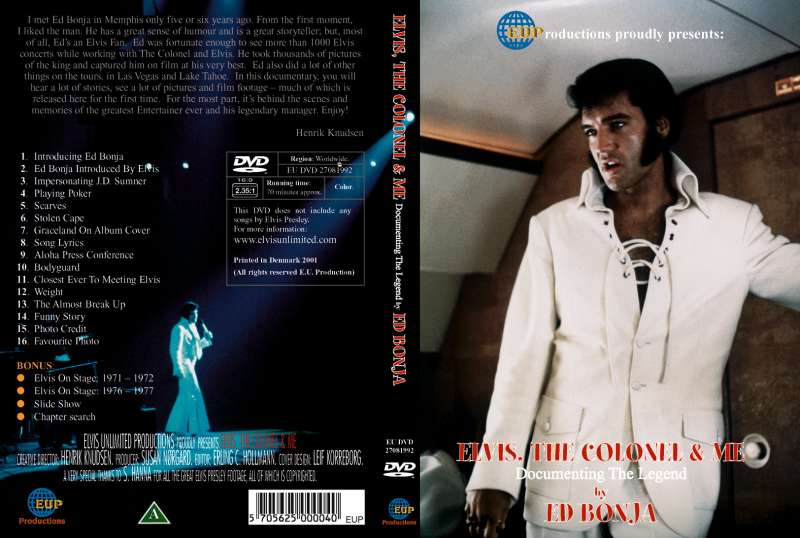 CHRISTIAN M
Wed May 14, 2003 5:52 pm
Hey that's crazy. I go to the University of Illinois too
I guess it's a small world. It would be great if the show from our town got released on soundboard sometime soon.
Wed May 14, 2003 7:31 pm
hi Merijn
i think i lost youre e mail add will you send it to me thanks.
do you have other show elvis done in illinois.

thanks
curtis simpkins
Wed May 14, 2003 8:11 pm
Be careful Merijn!!


Tom
Wed May 14, 2003 8:36 pm
BMG's
Live Outtakes Vol. 8
track 16 is
America The Beautiful
that is audience recording from Champaign 76 concert.
pic wouldn't show up here; you can go to this site and see the inlay back cover for that cd.....
http://network54.com/Realm/betty8/f8.JPG
Wed May 14, 2003 11:33 pm
Thanks to everyone for their help!