Pink&Black wrote:I'm confused! Were the 74 rehearsals of 'Down in the Alley', 'the First Time Ever I Saw Your Face' and 'Goodtime Charlie's Got the Blues' ever released elsewhere?
Officially no (Except Softly As I Leave You and Twelfth of Never have turned up on the
"The Complete Masters''
and
''The essential 70's masters''
) set but on bootleg release yes most recently in Binaural Stereo on
''Autumn Gold''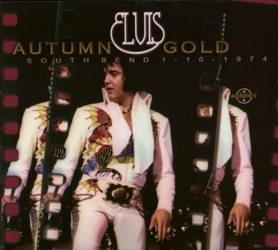 CD-02
Promised Land / Down In The Alley / It's Midnight / Your Love's Been A Long Time Coming / Good Time Charlie's Got The Blues / Softly, As I Leave You So, I'm Leavin' / If You Talk In Your Sleep / If You Love Me #1 / If You Love Me #2 / Twelfth Of Never / Faded Love / Just Pretend
However complete (In mono as on the FTD) it was released back in 1996
on this CD:
''From Sunset blvd to Paradise road"
by the Diamond Anniversary label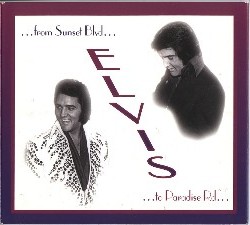 CD 1; Rehearsal on August 16, 1974
01 If You Love Me (Let Me Know) 02:36
02 If You Love Me (Let Me Know) 03:04
03 Promised Land 02:56
04 Promised Land 04:02
05 Down In The Alley 02:51
06 Down In The Alley 02:31
07 It's Midnight 04:02
08 It's Midnight 03:29
09 Your Love's Been A Long Time Coming 04:04
10 Good Time Charlie's Got The Blues 03:12
11 Softly, As I Leave You 03:26
12 Softly, As I Leave You 03:56
13 I'm Leavin' 04:50
14 The First Time Ever I Saw Your Face 05:03
15 Proud Mary 04:12
16 If You Talk In Your Sleep 03:09
17 If You Love Me (Let Me Know) 15:06
CD 2: August 19 - 1974 OS
01 The Twelfth Of Never 02:51
02 Faded Love 03:17
03 Just Pretend 05:03
04 The Twelfth Of Never (Overdubbed Version) 02:37
05 Big Boss Man 02:31
06 Proud Mary 03:15
07 Down In The Alley 01:59
08 Good Time Charlie's Got The Blues 03:10
09 Never Been To Spain 03:47
10 It's Midnight 03:09
11 If You Talk In Your Sleep 03:48
12 I'm Leavin' 03:13
13 Let Me Be There 03:42
14 Softly, As I Leave You 02:38
15 If You Love Me (Let Me Know) 03:08
16 Love Me Tender 01:57
17 Polk Salad Annie 04:16
18 Introductions 03:48
19 Promised Land 02:46
20 Introductions Of Telly Savalas 00:48
21 My Baby Left Me 02:15
22 Bridge Over Troubled Water 04:09
23 Fever 02:55
24 Hound Dog 01:51
25 Can't Help Falling In Love 00:48