Mike Windgren wrote:Lately I have been marking my Elvis vinyl collection on the latest Presleyana book to find out the different releases I have. Well I was surprised finding out that the single 47-9731 Memories/Charro was the first Stereo release since the Stereo single release of 47-7850 Surrender/Lonely Man ... From 1961 to 1968 only Mono singles?. I still have to check it on my own, but anyone knew this?.
Yup.
There was some debate as to whether the 1969 B-side of "Charro" was MONO or STEREO, kindly solved by FECC super-fans!
The following is completely accurate in regards to Elvis Presley U.S. single releases in STEREO.
-----
The first official RCA 45 in "Living Stereo" was
April 1960
's "Stuck On You" by Elvis Presley.
The single goes at auction for $500 or more.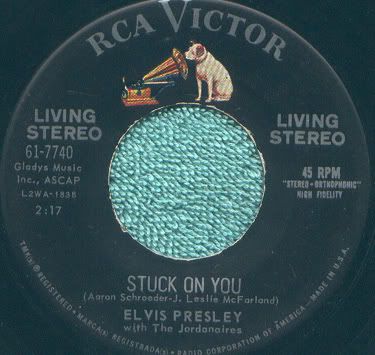 Stuck On You / Fame and Fortune
(US) RCA 47-7740 /

Stereo 61-7740
Other "Living Stereo" 45s followed, ALL are hard to find today:
1960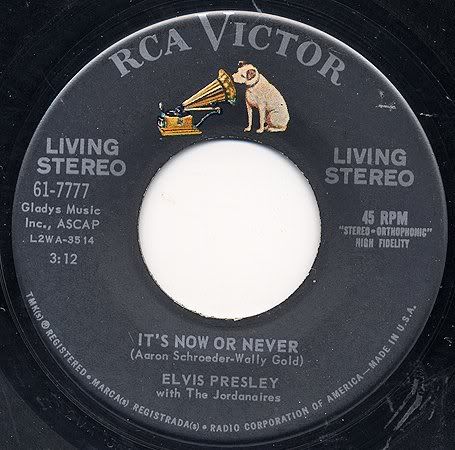 It's Now Or Never / A Mess Of Blues
(US) RCA 47-7777 /

Stereo 61-7777
Are You Lonesome To-night? / I Gotta Know
(US) RCA 47-7810 /

Stereo 61-7810
1961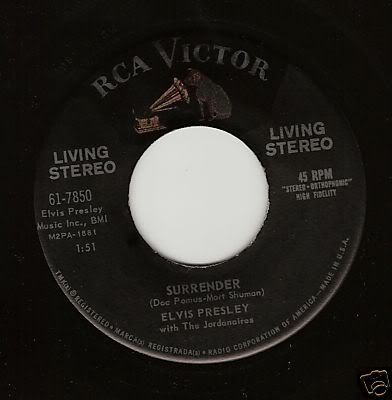 Surrender / Lonely Man
(US) RCA 47-7850 /

Stereo 61-7850
After this, Presley single 45s were MONO until
March/April 1969
:
Memories / Charro
(US)

RCA 47-9731
His Hand In Mine / How Great Thou Art
(US)

RCA 74-0130
After April 1969, RCA went back to MONO 45s until
November 1971
:
Merry Christmas Baby / O Come, All Ye Faithful
(US)

RCA 74-0572
[ thanks to

RonBaker2003

and

HoneyTalkNelson

for 45-spinning! ]
Last edited by drjohncarpenter on Wed Apr 17, 2013 4:22 am, edited 1 time in total.