Back In Memphis
has just been listened all the way through on both discs, and the stereo flows from beginning to end with amazing sound.
The Original LP tracks sound as fresh as if they were recorded yesterday. Aside from the Legacy CD (From Elvis In Memphis CD 2) I have never heard them sound so good.
Now for the first time all the Outtakes of Suspicious Minds all in one place in STEREO with additional dialogue and chatter that has been missing from "Finding The Way Home" CD.
Finding The Way Home - CD Back Cover
To my total amazement there are NO edits - Ernst has, believe it or not left the complete "Suspicious Minds Session" intact which includes the "See, See Fu*k You Rider" and all the "God Dam*its", which make this historical content raw and
complete
to the collector perspective.
"Do You Know Who I Am?" (take 1) seems to have been lifted from the "There's Always Me - Volume 2" set as the drop outs and tape damage is still audible, and is a standout from the rest in quality but still great as it seems to have been worked a bit. Chances are Ernst doesn't have this session tape.
There's Always Me - Volume 2
The highlight of the Discs would be the
Unfinished Masters
- The sound is phenomenal, and so essential to a '69 session.
I don't usually review CD's unless it's one that really stands out, and this is one of those although this review is short nothing more needs to be said other than the excellent sound quality and completeness on these discs. Ernst Jorgensen has done a fantastic job on this one, he has done a collectors CD
the way it should be done
!
Disc Reviews:
Disc one
starts out with
10 Tracks
from
The Original Album
in optimal sound quality, the overdubs in the mix make these masters shine as they are very clean and fresh sounding for the first time, you would never guess these tapes were almost 44 years old.
A
bonus Track 11
was added "Suspicious Minds" most likely because it should have been part of the original LP, and yes it rates above on quality also.
Then Disc one ends with
First Takes
tracks 12-20
.
Track 12
-
Inherit The Wind take 1, rehearsal, take 4/M with v.o. #1
4:15. Starts with False Start of 0:52 followed by a Rehearsal heard only on this CD with a Vocal Overdub of the Jan 16th track to give the feel of the songs evolvement.
Track 13
-
A Little Bit Of Green (take 1)
3:43 Has been previous released on "The American Way Volume 2" and
"Finding The Way Home" but released here in Stereo for the first time.
Track 14
- And the Grass Won't Pay No Mind (takes 1-3, 5) 6:35 Has been released in Stereo on these CD's "The American Way Volume 3" "Unsurpassed Masters 4", "There's Always Me Volume 3". - But never in this quality.
Track 15
-
Do You Know Who I Am? (take 1)
2:40 is a track Elvis does exceptionally well for a first take also released on "Memphis Sessions FTD" tape damage is audible and consistent with boot release "There's Always Me
Volume 2", may be a case of "who sourced who"
Track 16
-
From A Jack To A King (takes 1-3)
3:13 Here we have Elvis working this song with a couple false starts and a complete take 3 followed by a rehearsal, which let to the master only 2 takes later. Stereo versions only found on FTD!
Track 17
-
You'll Think Of Me (takes 1-6)
6:39. One of Elvis' best works here, and one of my personal favorites and for the first time in Stereo! Elvis struggles a lot here and nearly nails it with Take 6, although perfection is not heard until Take 23 later on disc 2. Takes 1-6 shows how Elvis first began to mold this song, a song that should have been an A-Side.
Track 18
-
Without Love (There is Nothing) (take 1)
3:17 Known as an Alternate Master, Elvis nails this song in one take. Also released on "The Memphis '69 Anthology" in stereo but not in this quality.
Track 19
-
Suspicious Minds (takes 1-5)
8:33. The Holy Grail of this CD! Along with
Count-in and Additional Dialogue
, 2 rehearsals and a long false start for the first time anywhere complete and in Stereo! The first rehearsal was faded on "Finding The Way Home" now complete. Ernst decided to leave all bad language intact, which is unusual, but essential to this release to be complete.
Track 20
-
Suspicious Minds (take 6)
Again history in the making! For the first time Additional Dialogue and 2 false starts unreleased. An edited version was on Memphis Sessions FTD but edited. Another essential piece to the puzzle.
This ends Disc One a jam packed full disc of FTD quality!
Disc two to come..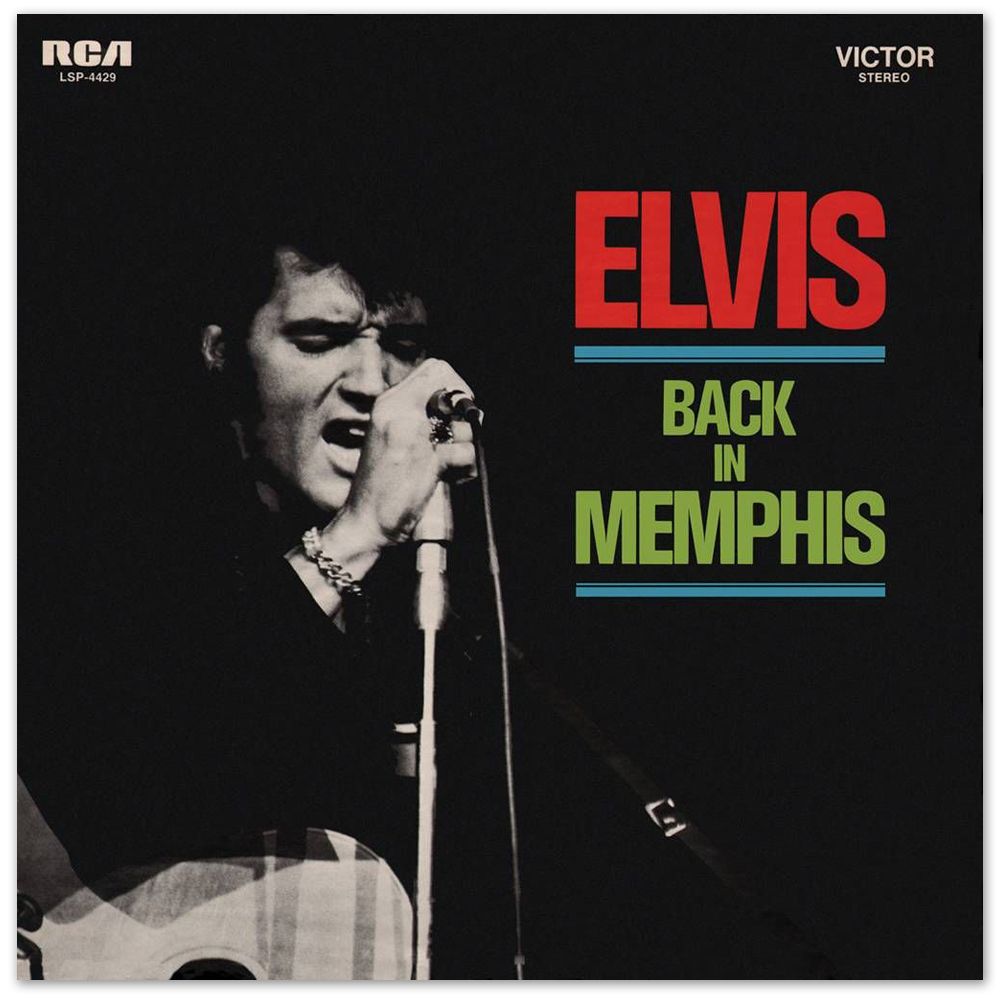 Thanks You Ernst and Team for the nice Christmas present this year!
Last edited by promiseland on Mon Dec 31, 2012 7:39 am, edited 13 times in total.