October 1956 was a pretty good month for Elvis, overall. Despite a dust-up at a Memphis gas station, he was riding high on radio, TV, stage and in motion pictures.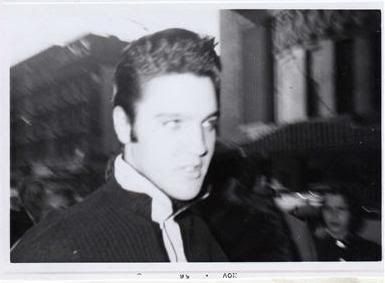 Elvis, Sunday, October 28, 1956 - post rehearsal, outside CBS's Studio 50, New York
Mid-month, a nationally-syndicated article summarizing the Presley career to date, perhaps in anticipation of his film debut in 20th Century Fox's "Love Me Tender," made the rounds. It was surprisingly accurate, and more than a little funny. Hollywood scribe
William Steif
refers to the upcoming movie as a "horse opera," and how Hollywood had embraced Presley "heart, soul and cashbox."
It was called "What Makes Elvis Tick?"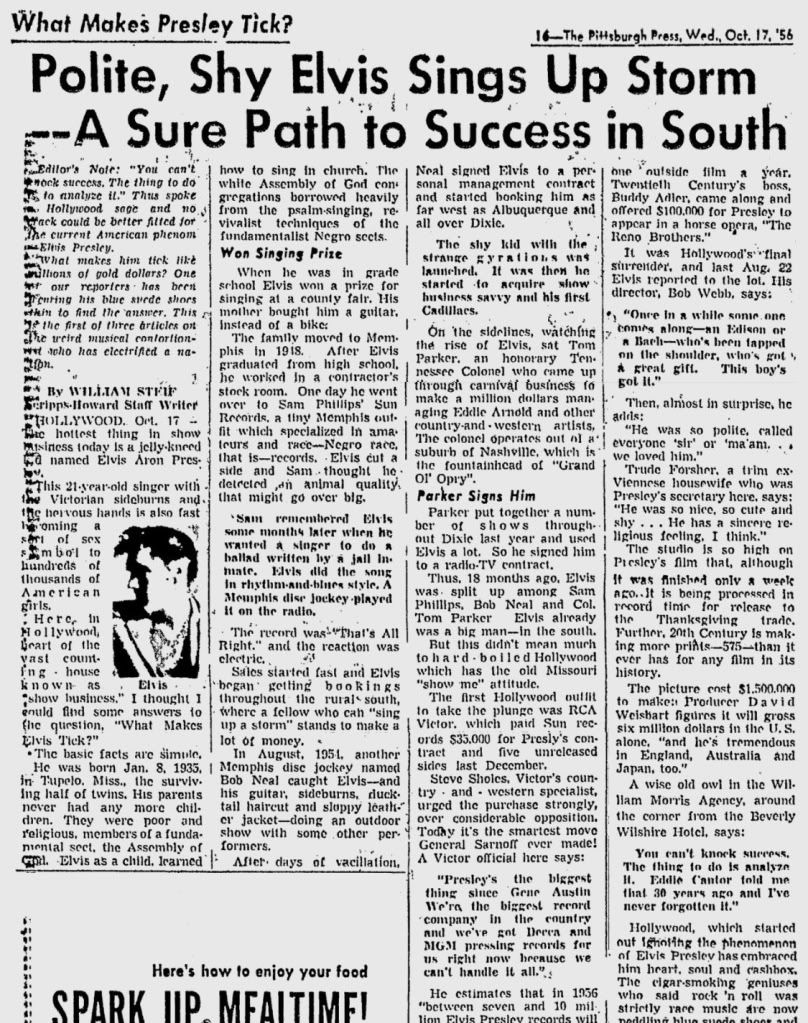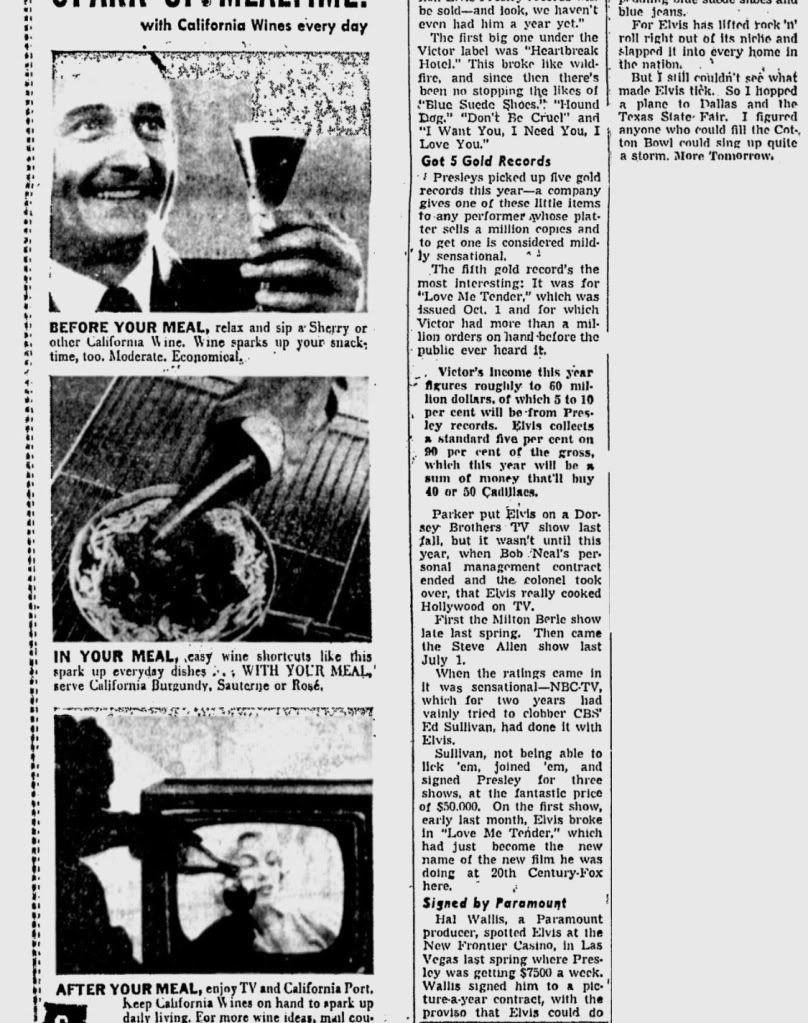 Pittsburgh Press, Wednesday, Oct 17, 1956
Pretty cool, man.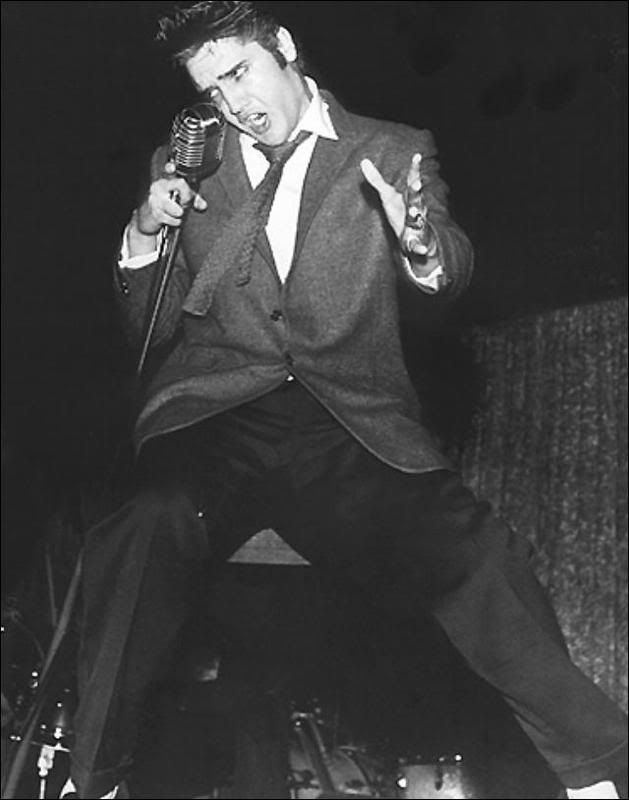 Elvis, Friday, October 12, 1956 - Heart O' Texas Coliseum, Waco TX