RCA producer
Steve Sholes
, the man who signed Elvis to the big label in November 1955, kind of faded from view after the glorious 1950s. Often I wondered how the 1960s went for him, and research makes clear he kept doing fine work at RCA until his untimely death in April 1968.
When he died, while driving in Nashville en route to a show, it made front page news in
Billboard
. Many kind words were said. One wonders what Elvis thought.
Sadly, Sholes did not live long enough to see Elvis' stunning return at the end of the year, in his NBC-TV Special. He would have been pleased.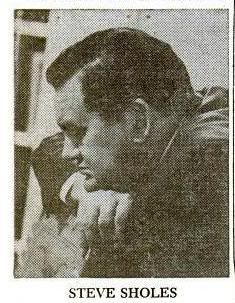 Steve Sholes, RCA Producer, 1955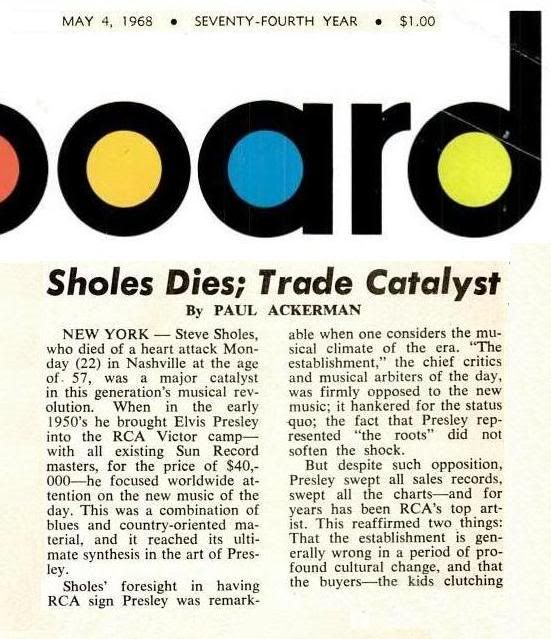 Billboard - May 4, 1968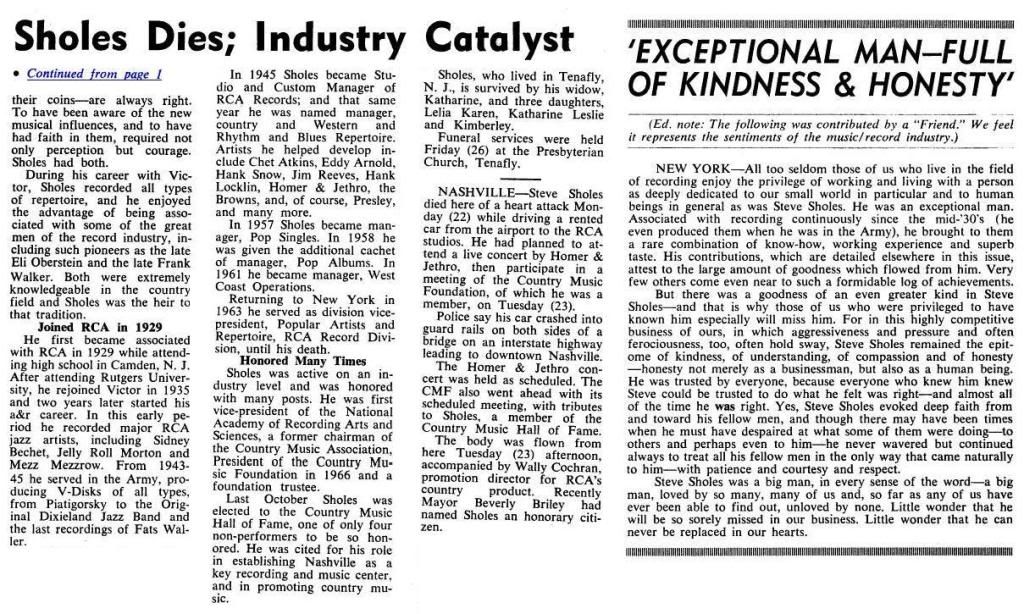 Billboard - May 4, 1968

(continued)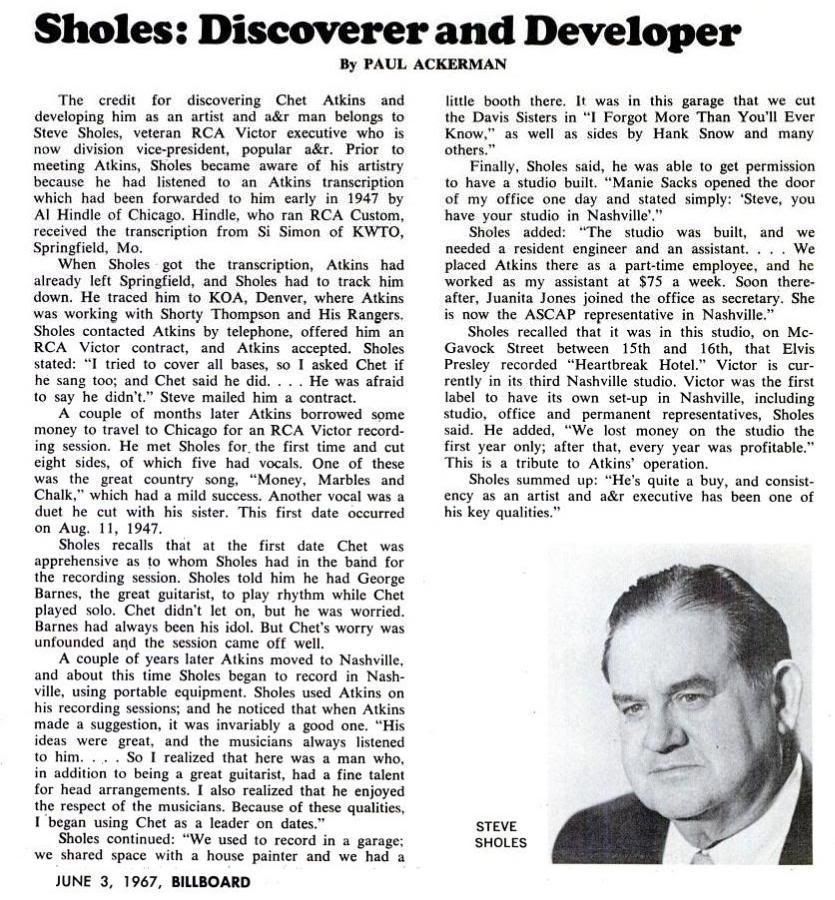 Billboard - Jun 3, 1967
Sholes is recognized for discovering the great Chet Atkins
Thanks for the music, and the memories,
Steve
.