Inspired by, and ported from, another topic!
---
RCA's
Loving You
album was a #1 hit for TEN weeks in 1957.
It offered songs heard on the actual soundtrack, alternative versions to those seen in the Paramount film, and five tracks independent of the soundtrack.
Today is February 24. The sessions are now about exactly 53 years old.
Happy Birthday,

"Loving You"

sessions!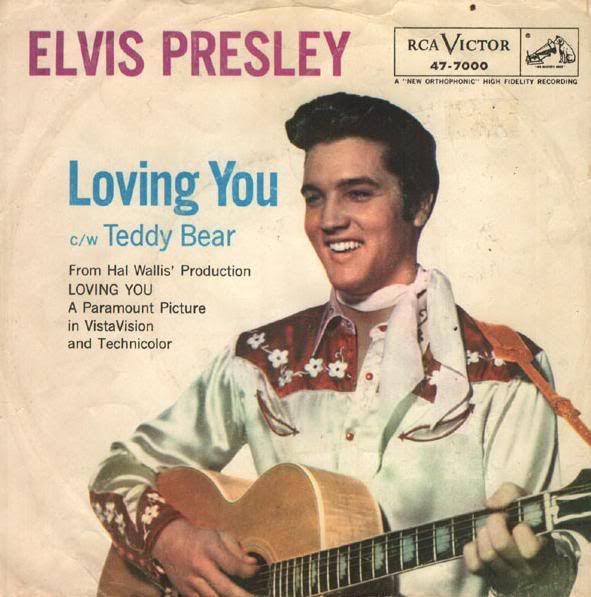 "(Let Me Be Your) Teddy Bear" / "Loving You" - Single Release, June 1957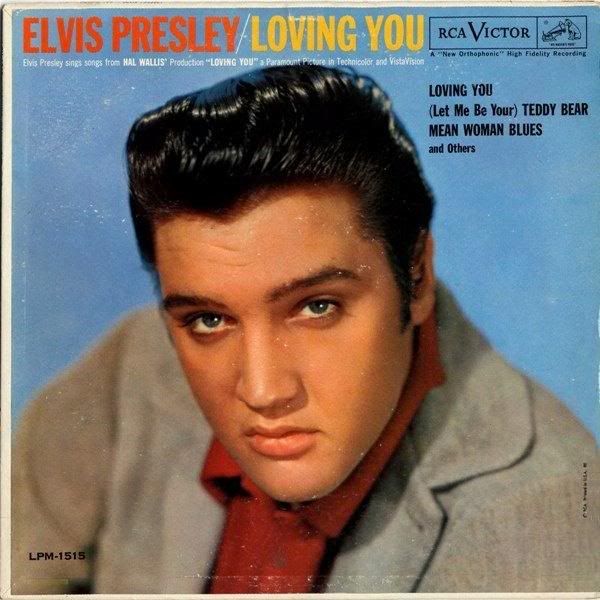 Loving You (RCA, 1957)
Side 1
1. Mean Woman Blues
2. (Let Me Be Your) Teddy Bear
*
3. Loving You
4. Got a Lot o' Livin' to Do
5. Lonesome Cowboy
*
6. Hot Dog
*
7. Party
*
Side 2
1. Blueberry Hill
2. True Love
3. Don't Leave Me Now
4. Have I Told You Lately That I Love You?
5. I Need You So
---
All songs cut Jan 12 - Feb 24, 1957 at
Radio Recorders
in West Hollywood, except
*
.
*
Paramount Scoring Stage
in Los Angeles, Jan 15-22, 1957.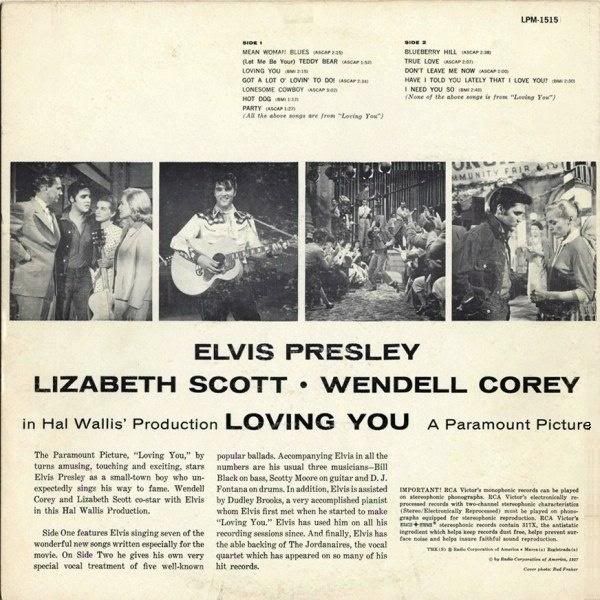 It's one of the great Elvis films.

And it was his only COLOR 1950s movie!

"Loving You" - 1957 Lobby Poster
I am just a lonesome cowboy
And I'm travelling all alone
If you don't call me baby
Then I'm never coming home



Girl:

What's your number honey? I'LL call you!



Then I'm never ... coming ... home
Last edited by drjohncarpenter on Thu Feb 25, 2010 12:45 pm, edited 2 times in total.