In a previous topic, and with the help of
some of the great members of this forum
, most of the musicians backing Elvis on dynamic live performances of his new RCA single -- "Fame And Fortune" and "Stuck On You" -- were identified!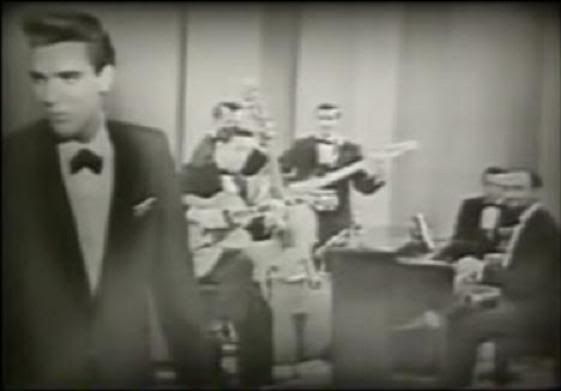 Sinatra Show - March 1960 -> Name The Band!
http://www.elvis-collectors.com/forum/viewtopic.php?f=1&t=39452
Now, may we dare to ascertain the names of the acoustic and electric bass players?
Presley Nashville session pro
Bob Moore
confirms he did NOT go to Miami for the taping. And it's not
Joe Comfort
, from the
Nelson Riddle Orchestra
, on either bass.
If there's a will, there's a way!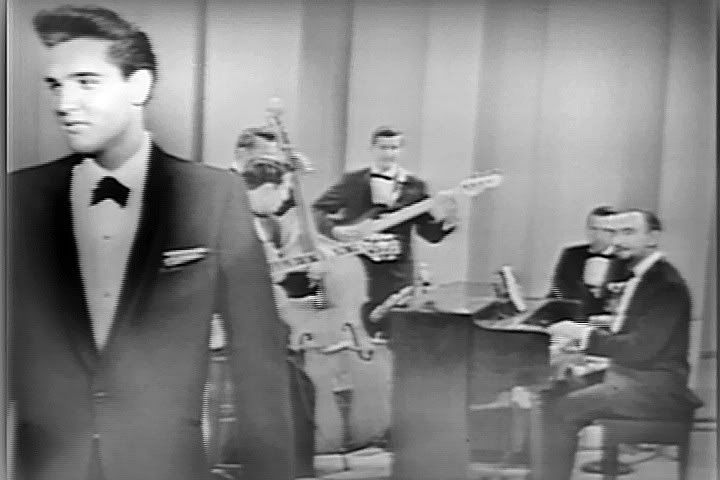 Elvis Presley
: vocals
Jordanaires
(off camera): backing vocals, hand claps
Scotty Moore
: electric guitar
unknown

: acoustic bass
Stan Musick
: electric bass
D. J. Fontana
: drums
Anselmo Sacasas
: piano *
* = Fontainebleau Hotel music director
UPDATE: April 2009
As per a new post below,
Stan Musick
has been identified as the electric bass player. One down, one to go!
UPDATE: April 2015
A newly-surfaced rehearsal photo gives us our first full shot of the mysterious acoustic bass player's face:
He has somewhat haunting eyes, and sallow cheeks. Who is this man?
It's been almost
55 years
since the Sinatra program was broadcast, and we still don't know.
Anyone?
You do not have the required permissions to view the files attached to this post.
Last edited by drjohncarpenter on Sun Apr 19, 2015 3:04 am, edited 3 times in total.