ekenee wrote:Bottom line:: This Schucklin guy is an incompetent.

He is not an Elvis fan.
Piers' recent reposting of his EIN interview with Rick Schmidlin does not totally back that up. There are plenty of "Elvis fans" who aren't the nutcases we are. The spectre of anyone "reediting" a movie to their own tastes decades after the fact to "improve it", however, is to blame, along with the degree to which the suits mucked up the DVD.
From something I wrote on the
January 13, 2006
thread:
"The "TTWII" film: 1970 vs. 2001 versions"
http://www.elvis-collectors.com/forum/v ... ight=ttwii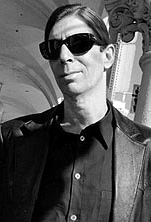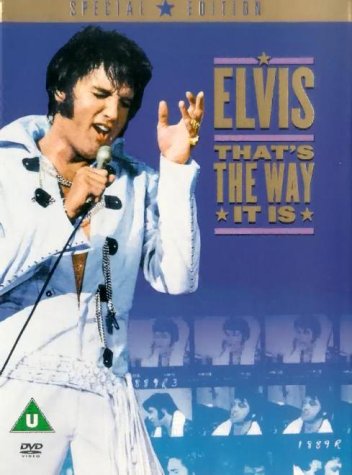 EIN:

We would love you to clarify something for fans. We have read about your frustration in not being able to get the rights for "

Are You Lonesome Tonight"

for the film - which surprisingly was OK'd for "Elvis The Concert". EIN would have thought that MGM/Turner would have the rights to the film footage and surely the rights to song itself has been OK'd 1000 times before for every Elvis release? How can they say "no" to you using the footage for the video? After all isn't it just more money in their pocket for the same song ?

Rick Schmidilin:

The owner of that song is not Elvis -friendly

, film rights are different than "The Concert"
I wonder if he the AYLT publishers had dollars in their eyes only, or somehow thought the new TTWII was going to be some kind of blockbuster. Or just had ill-feelings about E's infamous '77 version from CBS-TV and "This Is Elvis"?
The copyright and publishing laws are absurd. I read this weekend that Martin Luther King's famous "I Have A Dream" speech (from 1963) amazingly is not public domain yet but owned by the family. So many schools are forced to use just edits and snatches. Unbelievable.
*************************************************
Here's
Likethebike's review of the 2001 "TTWII" "Recut":
http://www.elvis-collectors.com/forum/v ... highlight=
***************************************
Also:
PiersEIN wrote:

....This week I rediscovered our

EIN interview with Rick Schmidlin

Producer of the TTWII Recut.

I can't believe that he mentioned the possibility of him recutting 'Elvis On Tour' as a subsequent project. (I had forgotten that he said it at the time, it seemed so inevitable back in 2000!)

Cheers

Piers