Wed Jun 25, 2003 10:18 pm
I don't know why I posted this?
I haven't even heard this show!!!
But, I understand it's a pretty good listen.
Are there any highlights to the show and is it better than the Rapid City or Indianapolis shows?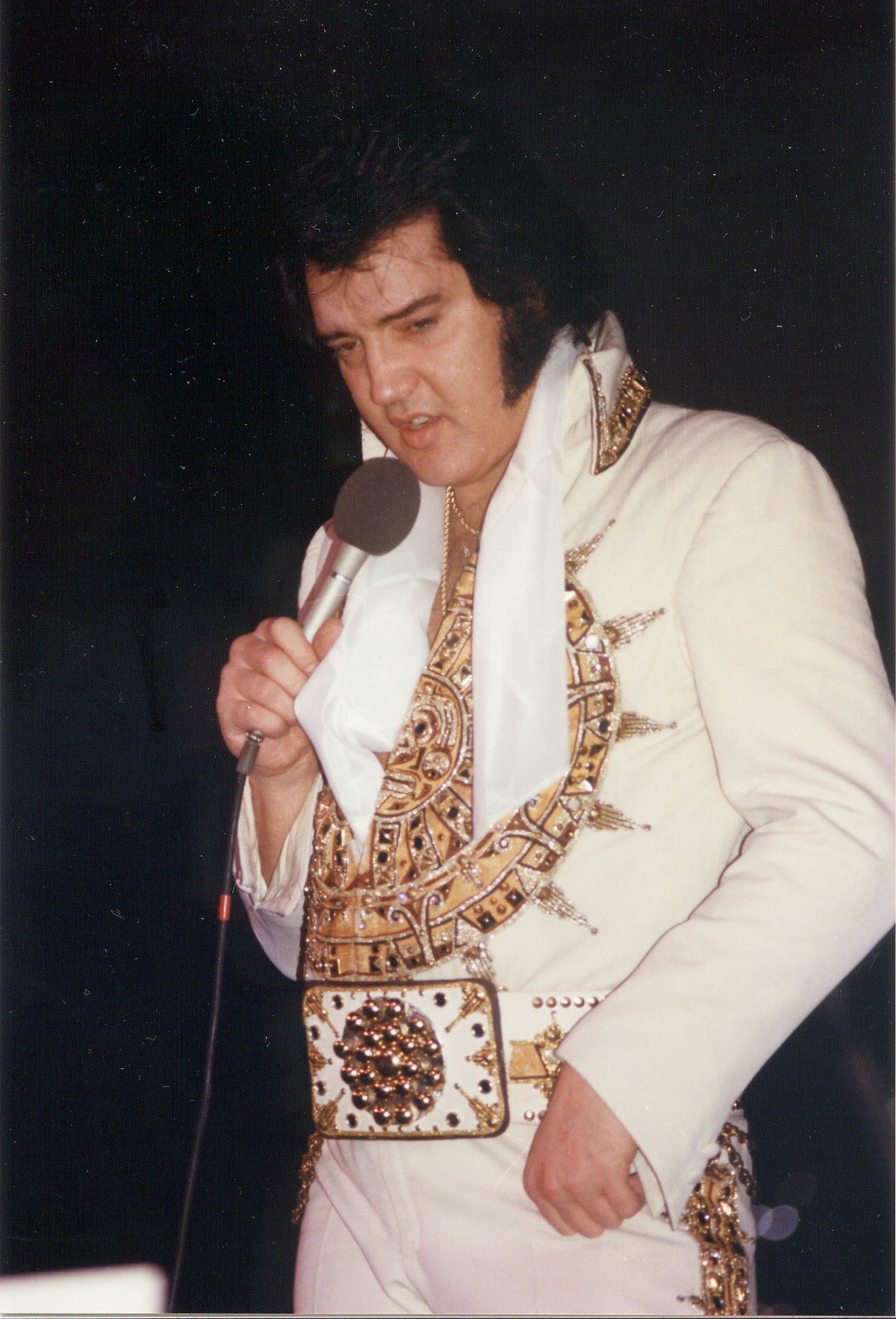 (photo courtesy of elvisconcerts.com)
Thu Jun 26, 2003 12:01 am
I prefer the Indianapolis show, but Cincinnati was great and the better show in a lot of people's minds. He was definitely "on" for this show and very lucid. He just sounded great all the way around. It is hard to fathom that the Omaha show was just 6 days prior; those two are like night and day. It is a lot better than Rapid City as well, in my opinion.
Thu Jun 26, 2003 3:45 pm
Like the "Adios" CD from the final performance, a very good audience recording of this show titled "Since Cincinnati" was issued on the AJR label. I would rate the final performance as the best show from this tour, due to the fact that it included a few performances that were rarities for 1977, but Elvis was also in good voice during the Cincinnati performance, and as we have come to expect from the better 1977 performances, the highlights were the ballads.

There's a nice one liner of "Rip It Up" during the dialogue following "I Got A Woman/Amen", and Elvis also makes reference to the "new drummer" Larry Londin. A great short version of "I Really Don't Want To Know", and a powerful "Unchained Melody" are also amongst the highlights. Both this recording and the one from Indianapolis the next day, capture Elvis' performance quite clearly, whilst still retaining the excitement from the audience reaction that is sometimes lost on soundboard recordings.

Elvis is in good spirits and good voice during both shows, and whilst it has been said before that it's a pity the CBS cameras didn't record these shows, I think the reason Elvis gave better performances during the last two shows, is because he knew the cameras weren't present, and not having the added pressure of the CBS cameras allowed him to relax, and give better performances. The same could also be said of the Lincoln show on June 20th that I would say was also better than Omaha or Rapid City.
Thu Jun 26, 2003 4:36 pm
June 25, 1977 - Cincinnati, Ohio ...............
In the words of Joe Esposito (years earlier):
"Good Show, ......... Good Show, .........."
N8
... just a fan ....
Thu Jun 26, 2003 4:46 pm
Or the car-full of responses to his question of how the sound was in that building:
"Very good!"
"

Very

good!"
"Very,

very

good!"
Why did they call the guys yes-men again?
Back to the subject at hand, while I would of course love to get the Cincinnati and Indianapolis shows in soundboard, it is great that they are available in audience recordings, because you can really tell how much those crowds were into him! Both were very responsive and there was just a great vibe in the air. They really ate him up! And it's so satisfying to hear how he was still able to have that effect on his audiences to the very end.
Fri Jun 27, 2003 9:06 pm
That scene with Elvis and Joe in the limousine just makes me wanna puke whenever I see it! This is one of the reasons why I can´t get myself to respect Joe Esposito.
Sincerely MB280E